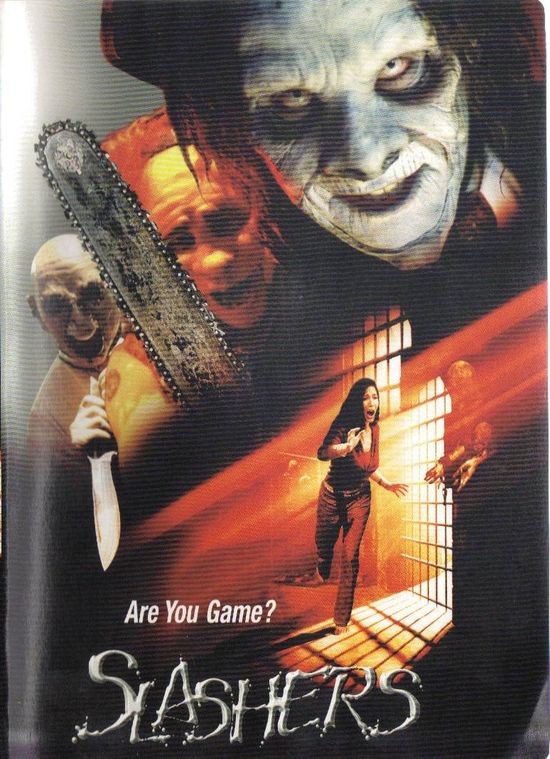 Year: 2001
Duration: 01:39:02
Directed by: Maurice Devereaux
Actors: Sarah Joslyn Crowder, Tony Curtis Blondell, Kieran Keller
Language: English
Country: Canada
Also known as: –
Description: The favourite reality show from Japan comes to do a special edition in the USA. Six contestants will have the possibility to win a pot of several million dollars if they get to the end. What they need to do? Survive a maze filled with crazy killers taken from the most famous slasher movies.
The six Americans are sent overseas to participate in a popular Japanese extreme reality show «Slashers» with a top prize of $ 12 million. The objective of the game is to survive in the maze, which in addition to the players run three serial killers.
Review: The popularity of the various reality shows can be explained exclusively by perverted desire of most people to nudity and peeping through the keyhole. And now for a moment imagine that six not very clever, but very greedy Americans have agreed to participate in the Japanese reality show «Butchers», in which the main prize is equal to 12 million evergreen, but in which our heroes waiting for a very unpleasant surprise. You would have watched this show? I am sure that, Yes, because murder is too interesting.
Film «Butchers» was shot in 2001, a little-known canadian horror-maker Maurice Devereux. «Slashers» are the alloy of «the Running man», pseudo-documentary horror and classical slasher and, despite a tiny budget of the film in 165000 dollars, movie though masterpiece and is not, but quite a positive impression.
Screenshots:
Download: