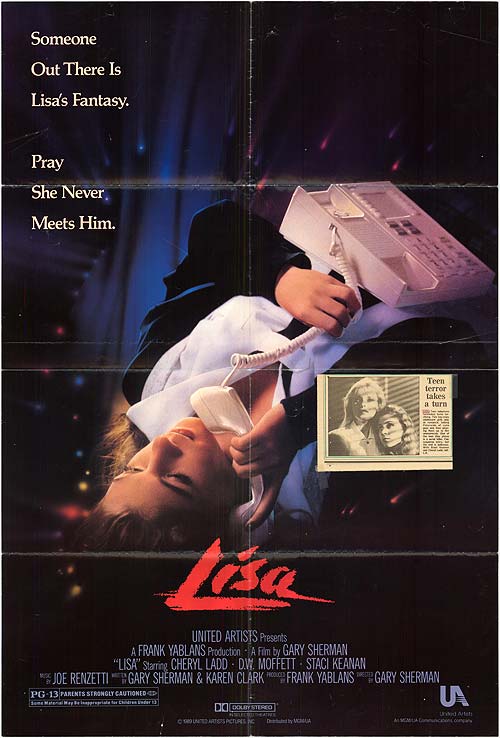 Year: 1990
Duration: 01:35:33
Directed by: Gary Sherman
Actors: Staci Keanan, Cheryl Ladd, D.W. Moffett
Language: English
Country: USA
Also known as: Meurtre sur répondeur, Candlelight Killer, Lisa… sono qui per ucciderti!, Stimme des Todes
Description: Here's a very snappy thriller for you all.  It was requested a while back and I'm here to fill that request.
The film is about a love struck 14 year old girl named Lisa (Staci Keenan) who gets involved with a man who turns out to be – The Candlelight Killer!!!  Cheryl Ladd is also in the film as the over protective mother.
I've always enjoyed this underrated and overlooked gem.  The plotting and the execution of this film are terrific (The finale is very exciting!!).  Sadly, this movie did nothing at the box office when it was released in 1990 (IMDB lists it as 1989 so I put both on the tag) and no DVD release yet.  This remains a truly hidden gem and if you haven't seen it, it's definately worth a download.
Review: Mother forbids 14-year-old Lisa Dating boys up to age, to the repeated errors. While the girl and her friend Wendy has a game – collecting phone numbers cute guys. And then one day Lisa begins this phone novel.
Screenshots:
Download: