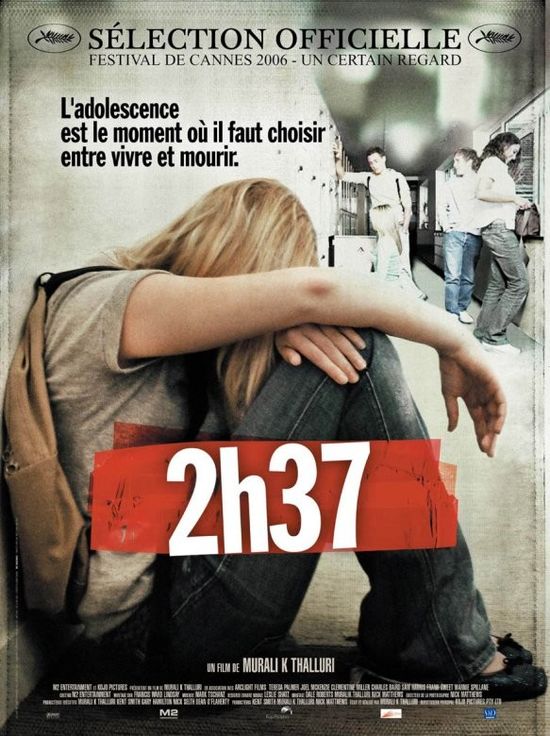 Year: 2006

Duration: 01:35:04
Directed by:  Murali K. Thalluri
Actors: Teresa Palmer, Frank Sweet and Sam Harris
Language: English
Country: Australia
Also known as: ¿Quién muere hoy?; 2:37 – Two Thirty Seven; 2:37 antistrofi metrisi; 2h37; All in a Day; Two Thirty 7
Description: "2:37" – the story of six high school students who have faced huge social issue. It all started with the fact that a student has committed a suicide. Interestingly, the person who was killed remains a mystery until the end of the film. We follow one by one for each of the six characters, but the more we learn, the more confusing it becomes the whole story.
Review: The film begins with a suicide, and then goes back to the past to understand the cause.
The life of the modern teenager can be unbearably heavy, you may have many problems – in relationships with parents, with your loved one with a teacher or peers, especially if you stand out from the majority. These problems can be unbearable, and sometimes the only solution that comes to mind is a man with unformed personality to the end – to end her life.
Despite the apparent first rather predictable outcome, after watching a movie set thinking on a different look at life's troubles. In the end, it all can be overcome.
Screenshots:
Download: