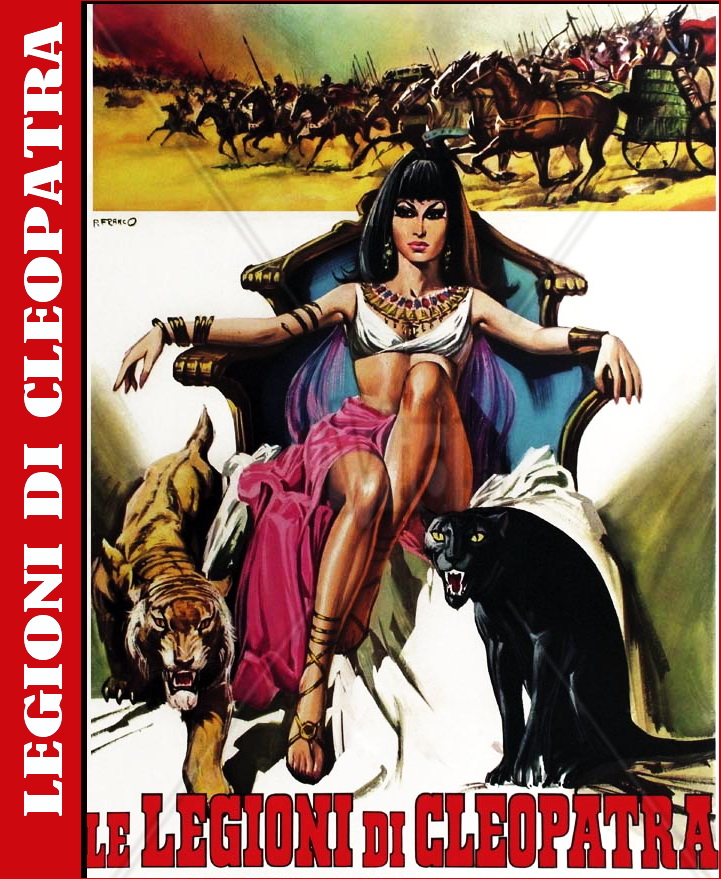 Year: 1959
Duration: 01:30:36
Directed by: Vittorio Cottafavi
Actors: Linda Cristal, Ettore Manni, Georges Marchal
Language: English
Country:  Italy | France | Spain
Also known as:  Le legioni di Cleopatra, Die legionen des Casaren
Description: Legions of the Emperor Augustus, landed in Africa, moving to Alexandria, to punish the triumvir Antony, Rome betrayed the love of Cleopatra.
In the decisive battle troops defeated Cleopatra and Antony. Not survive a defeat, Antony committed suicide. After learning about the death of a loved Cleopatra follows.
Review: Linda Cristal's beguiling Cleopatra here is among the portrayals featuring her historically inaccurate double life as an exotic dancer! Regrettably, her relationship with Antony (a well-cast Georges Marchal) is underwritten – they barely share a scene throughout the proceedings! In fact, Ettore Manni is the nominal lead: he falls for Cleopatra when she's in her dancing-girl guise, but then renounces her when he misconstrues her actions to have been politically-motivated and not genuine! To counter this, Manni is involved with a slave girl whom he buys (along with her brother, hmmm) at a market place; the boy becomes devoted to him but perishes during a skirmish inside a cave. Both women also get to interact (chiefly so as to intercede for the hero), but Cleopatra then can do nothing to prevent the other woman from being tortured – via the intriguing ruse of premature burial! The film shares a lot of the cast and crew with The Warrior and the Slave Girl [English] aka La Rivolta Dei Gladiatori, including the dwarf.
Screenshots:
Download: