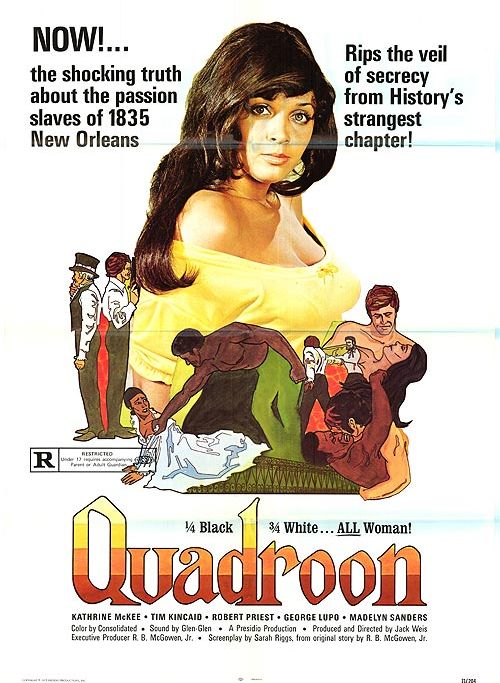 Year: 1971
Duration: 01:30:13
Directed by: Jack Weil , Herbert Janneke Jr.
Actors: Kathy McKee, Tim Kincaid, Robert Priest
Language: English
Country: USA
Also known as: Black Agony: The Color of Truth
Description: Caleb (Tim Kincaid, Bad Girls Dormitory), a yankee visiting family in New Orleans, loses all his money in a card game and is forced to get a job as a teacher. The white men and women are taught in institutions and the slaves aren't taught, so that leaves the quadroon women, three quarters white and one quarter black, raised to be cultured and erudite so they can make suitable concubines for rich white landowners. Caleb falls in love with one of his pupils, the beautiful Coral (Kathrine McKee), but she is already promised to the dastardly Dupree (George Lupo). Caleb must now find a way to escape with Coral before she falls victim to Dupree's nasty intentions.

Screenshots
Download