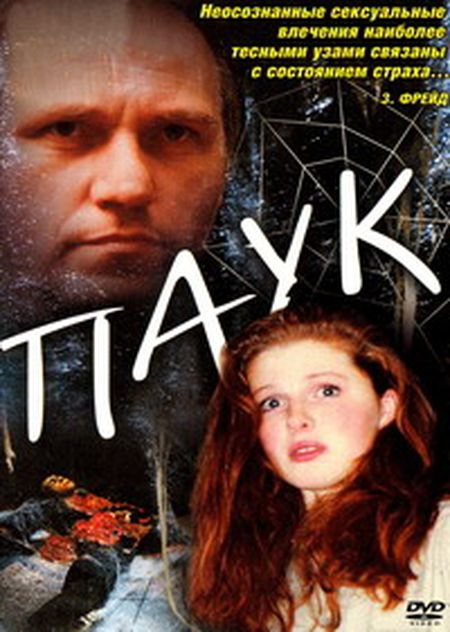 Year: 1991
Duration: 01:29:20
Directed by: Vasili Mass
Actors:  Romualds Ancans, Aurelija Anuzhite, Saulius Balandis
Language:  Latvian | English Subtitles

Country: Latvia | Soviet Union

Also known as: The Spider
Description of Zirneklis movie: The artist for his portrait of Mary Magdalene has chosen a young artist's model. After the start of sessions, she started having strange dreams mystical, opening a window into another world full of evil and wickedness. In them, the artist turns into a spider and trying to master it. Unconscious sexual impulses evoke a sense of fear and helplessness. The darkness absorbs and sucks. Only the light of true love dispels ghosts, saving her from a mystical web of networks.
Review: Religious girl Vita agrees to pose for his outspoken artist paintings. Sexual looseness of his creations in Vita awakens passion , and she is trying to protect themselves from it ; nachnayutsya have nightmares in which a giant spider has intercourse with her. Vita goes to the village, but in the form of nightmares haunt her decaying corpse and there. As a result, Vita and artist , embracing, go.
The film " Spider" is a mixture of mystical thriller , sometimes passing into horror, with eroticism , did not approaching pornography , despite the large number of naked female bodies . Although the genre of the film can be expressed in a single word – Freudianism . Sexual fantasies Vita shown in all its glory , including the famous scene with the spider.
Dialogues in the film Zirneklis is quite small, but very beautiful visuals. The second half of the film takes place against the background of natural landscapes, which are also very colorful shot . The film is decorated and pleasant music .
The main attributes of the film as a "horror" are the nightmares of the heroine : that she dreams copulation with a giant spider , then a corpse, decomposing in her eyes . The scene with the spider , by the way , is removed in some detail , and the spider looks very natural , even more plausible than the Hollywood fakes . Nightmares haunted heroine and reality : it is , for no reason , no reason , in broad daylight prividitsya scaffold , the corpses , the naked women .
In general, the film is based on the judgment delivered in the beginning of Freud's thesis , so consider it only as a " horror " or erotica , at least, stupid . Horror in the film really is not that much, but the film itself rather leisurely than stressful.
Screenshots:
Download: