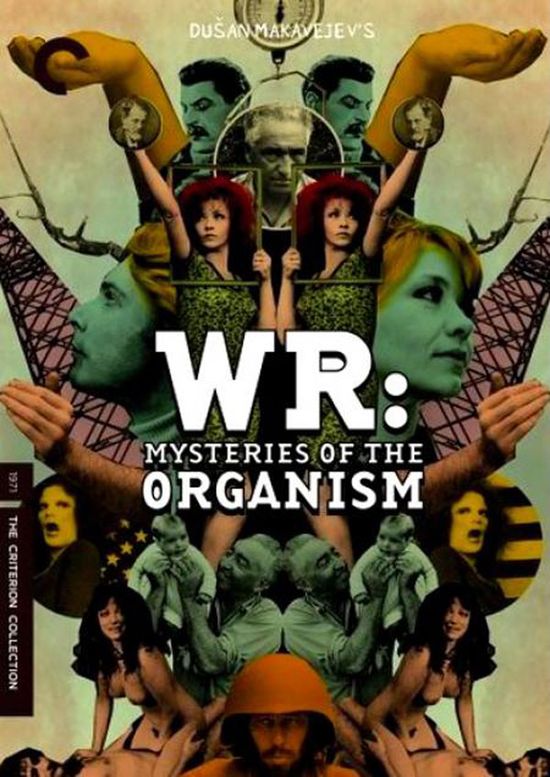 Year: 1971
Duration: 01:24:26
Directed by: Dusan Makavejev
Actors: Milena Dravic, Ivica Vidovic, Jagoda Kaloper, Tuli Kupferberg
Language: English | Serbian | Russian | German

Country: Yugoslavia | West Germany

Also known as: W.R. – Misterije organizma, Mystery of Body, W.R. – Die Mysterien des Organismus, W.R. – Os Mistérios do Organismo
Description: Attractive woman, who works in a beauty salon, is in love with the world champion in figure skating and in this love she figuratively and literally loses her head.
Review: Rarely is possible to see on the screen at the same time an example of feature and documentary films. It seems that these two genres do not mix, but here's the basic idea can be expressed only by resorting to such an unusual format.
And yet despite the fact that the film contains a number of nemerenoe allegories, and generally dominated philosophical context, the material is in a very accessible way. And for biting political satire, a genre that bypass and especially in a time when many, this is no small achievement. Actually even now perfectly clear why the year of its release the film has become such a controversial and has caused so much judgment. And it was not that flash on the screen shots that ignorant people may take for cuttings porn.
Screenshots:
Download: