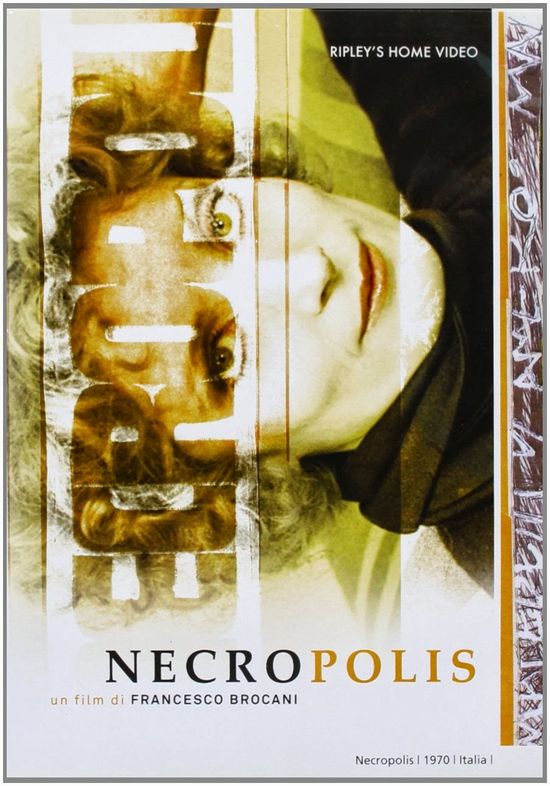 Year: 1970
Duration: 01:58:14
Directed by: Franco Brocani
Actors: Nicoletta Machiavelli, Tina Aumont, Pierre Clémenti
Language: Italian/french/german/english
Country:ITALY/UK
Also known as: 
Description: 
"Necropolis" – a kind of Manifesto of the underground cinema of Italy abroad 60-70-ies of the last century. Then there are times when Italian cinema was at the peak of its development. That's just Franco Broken to walk with others in the "bright future" was not interested, but to engage in cultural studies archetypes of consciousness that part of society that C. I. Lenin carelessly has named "layer" – at the time. However, to learn the results of this study will need to conduct new research – this time inside the layers of mythological, historical and literary images that are superimposed on each other in intricate body of the film. And then another one to put in order the results of the first, and so on. To infinity. In any case, the "state" or "basis" of life who are looking for characters "Necropolis", each player will have their own – no matter what he will whisper in my ear Frankenstein, Attila or elżbieta Batory separately or together. The mystery of the Mona Lisa, too, will remain undisclosed, although Tina Aumont and will spend the whole film carefully holding on her face the smile frozen exactly between idiocy and omniscience. Although, what really omniscience as not idiocy? By the way, Tina Aumont in this completely insane role surprisingly organic, even more, perhaps, than at least crazy "Arkan". But the monologue, Nicoletta, Machiavelli (her character even the name didn't have to come up with such a name!) twenty minutes is able to bring to mind even sensible person: male – female, Yin – Yang, sex innocence… truths, pretentious tone of the prophet and the absolute detachment of view, maddening American virgin, seeking the answer to the mystery of Leonardo da Vinci.
The content of other monologues to understand too easy, even without knowing all the languages spoken by the characters "Necropolis". English, Italian, German, French – translation not provided. It contradicts the author's conception, according to which of chaos grows freedom, freedom is art, art is life and life is death… But if you something is not understood – it is only for the better. Because the Creator (which acts as Franco Broken, and must remain misunderstood. Happening, what is happening on the screen, sometimes passionate, sometimes disgusted, often a yawn, but to grasp the tail of the author's thought is rare. First of all, because it does not wish the author himself, and secondly, because his brainchild shape frankly prevails over content, and thirdly, as is often the case in art-house, its formulation, the Director leaves the critics, which I'll probably come up with something profound, even if it was not nearly. As you can imagine means freely eat their bread.
Well, for those who just love film will remain pretentious is pretentious avant-garde performance, shot on film deliberately rude (I wouldn't be surprised if all the scenes were shot with a double – like stage performance). This effect also causes the sound recorded directly from the set, making some replicas, even it is written in plain language, is unintelligible. And "noise" soundtrack, written by the famous composer of avant-gardist Gary Brierson. In General, a real Paradise for the lovers of the "other cinema". Space for imagination and thinking like a Board on which you can draw and then erase all new paintings, as does Frankenstein from "Necropolis". Or a sign on the wall saying "This is the place for Mona Lisa". Her film begins, her film and ends… well – if your imagination failed to produce the Mona Lisa for two hours granted for this Franco Broken, then you are not destined to be Leonardo. Me – never.
Review:
Screenshots:
Download: