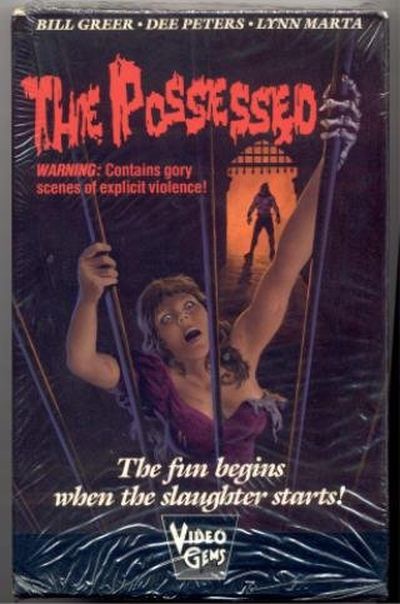 Year: 1976
Duration: 01:28:46
Directed by: Charles Nizet
Actors: Bill Greer, Deedy Peters, Lynne Marta
Language: English
Country: USA
Also known as: The Possessed
Description: A mad doctor and his hunchback assistant…
They run a sanitarium in the middle of the desert where they take advantage to fulfill their perverse vices.
They lock young women in the basement where they whip and dismember them.
A compulsory angry doctor and his "de rigueur" hunchback assistant reside in a remote desert castle(which appears like it might be the architectural enclosure for many form of putt-putt mini-golf park). The castle's other residents are the doctor's "touched" sister, a curvaceous nurse, and a number of bestial nut-cases they keep caged in their particular cheap subterranean dungeon. Said doctor's heedless scientific dabbling has yielded an awesome, unstoppable monster which sometimes emerges from a nearby cave to destroy arbitrary passers-by(between both you and me, this soup-kitchen excuse for a Lovecraftian "monster" is simply a handful of red-colored licorice ropes being waved around in front of the digital camera).
Majestically inexperienced in every feasible aspect, though the hothouse-color cinematography shows a modest amount of know-how in a hyper-vivid, weirdly cartoonish way, and it is amateurishly played by a cast of nobodies(unless your notion of "star power" applies to Lynne Marta, a LOVE BOAT-type 70s personality, and ex-girlfriend of STARSKY AND HUTCH actor David Soul). HELP ME, I'M POSSESSED is a fire-breathing leviathan of celluloid trash, and its perpetual obscurity is bewildering with regards to truly deserves notoriety as one of *the* all-time worst. Guttersnipe auteur Charles Nizet(THE RAVAGER, 1970) departs no rock unturned, dishing up just a little bit of every thing one might hope for in a grindhouse scary epic.
Screenshots
Download