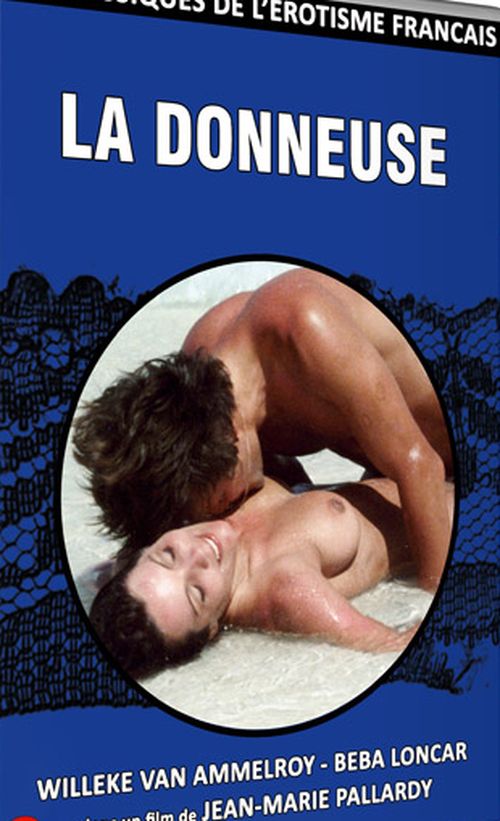 Year: 1976
Duration: 01:24:41
Directed by: Jean-Marie Pallardy
Actors: Willeke van Ammelrooy, Beba Loncar, Jean-Marie Pallardy
Language: French

Country: Belgium | France

Also known as: La donneuse | Moeder te huur | Tremblements de chair | Rich and Raunchy | dolce amore | De leenmoeder | Heartache: She Carried Another Woman's Child
Description: A bourgeois couple, Jean-Paul and Francoise, unable to have children. After having requested a council deemed doctor, Jean-Paul decided to hire the services of a Dutch carrier mother. Unfortunately, seeking to know her, he falls desperately in love.
Film most controversy in the career of Jean-Marie Pallardy, The Giver was attacked when it was released by the corporation of doctors and politicians. On a subject still burning, Jean-Marie Pallardy signs here his most personal and most emouvant erotic film.
Remastered for after the elements of the film director.
Review: Hardcore movie La donneuse from the times when watching porn in the cinema because the story could not remain indifferent.
Complex picture of the fate of French couples, who has no children. For procreation they use a surrogate mother, frankly decision not unambiguous, see where it leads.
Awesome acting, very frank, even to the present day scenes and unforgettable viewing experience. Well, if not the quality, everything would just hurt my!
Screenshots:
Download: