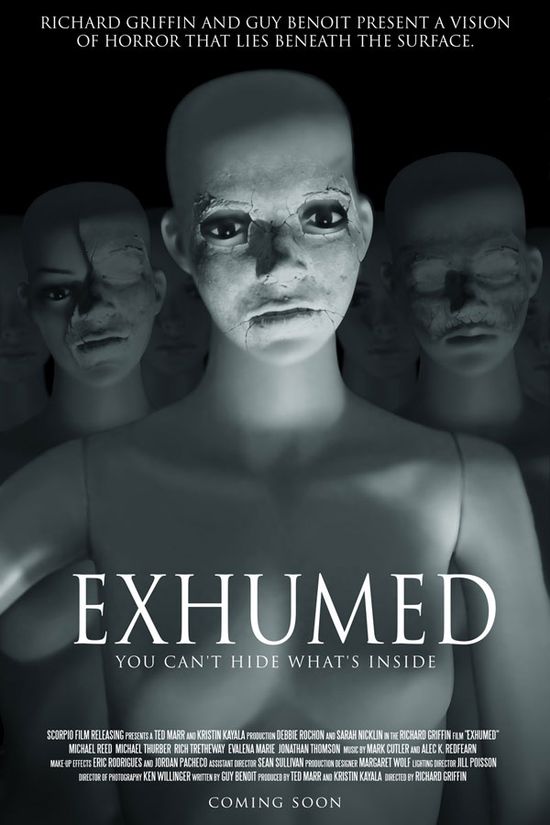 Year: 2011 
Duration: 01:33:39
Directed by: Richard Griffin
Actors: Evalena Marie, Sarah Nicklin, Michael Reed, Debbie Rochon, Jonathan Thomson
Language: English
Country: USA
Also known as: 
Description: Michael Reed as a student come to spend a few weeks before the end of the semester  moves into a boarding house. Soon he learns that the house is occupied by psychopaths who dont want anyone to leave the house on the wishes of the dead father of  Sarah Nicklin's character what follows is a bloodbath with constant killings. The movie is shot in black and white to try and provide a more eerie and spooky feeling and also to make the scenes less Gorey.   
A mysterious group of people are sharing a house in Rhode Island… and strange things are happening behind those doors. When new roommate Chris moves in, he immediately begins to challenge the group's long-established rules and its complicated hierarchy, provoking an already dangerous situation toward its unsettling conclusion.
Over the last 15 years, Richard Griffin has increasingly become THE genre filmmaker to watch. Having directed over 25 shorts and features since his 2000 debut, he has consistently challenged audiences with his unconventional and interesting films. With little money he has managed to make a number of cult standouts in a very short time, including:
Raving Maniacs (2005)
Splatter Disco (2007)
Beyond the Dunwich Horror (2008)
Nun of That (2009)
The Disco Exorcist (2011)
Murder University (2012)
Future Justice (2014)
The Sins of Dracula (2014)
The guy is prolific AND talented. And Exhumed is one of his better films, even without the benefit of his usual attention-grabbing titles!
Screenshots
Download