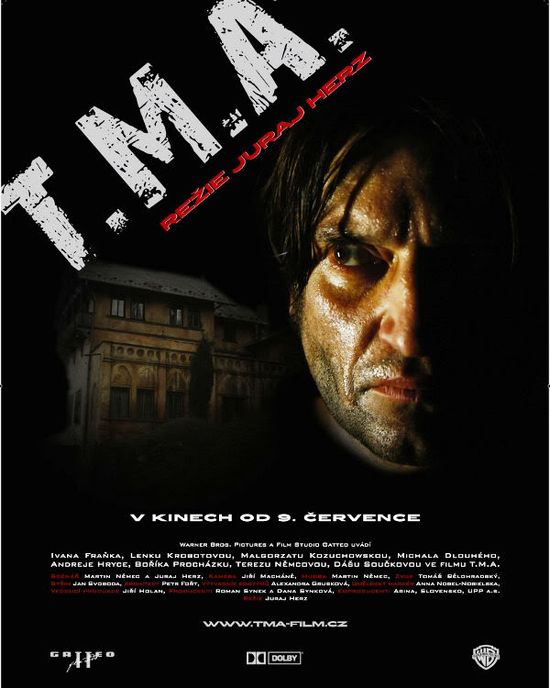 Year: 2009
Duration: 01:40:28
Directed by: Juraj Herz
Actors: Ivan Franek, Lenka Krobotová, Malgorzata Kozuchowska
Language: Czech & German | English subtitles
Country: Czech Republic
Also known as: T.M.A. (original title)
Description: Marek is a musician on a break from tours so he can dedicate some time to his art. He finds an abandoned mansion at a remote village to be free from the temptations of alcohol, groupies and drugs and simply paint.
But this house is the one where he lived for a few months when he was a child. So he starts to have recolections of the things he suffered in that house: his parents dying in an accident, his sister loosing an eye…
He will become haunted by the ghosts of the house, even those who were there before he was even born, as the mansion served as a laboratory to a nazi doctor.
"Darkness T.M.A" was filmed by director of Ferat Vampire movie.
Review: Rock musician and artist Marek years later returned in an old country house where he spent his childhood. When drawing paintings, he tries to forget the current wild lifestyle. Instead, however, attack the memories of the amazing things that he completely erased from memory. It's not just about dead parents, but also about the sister whom Marek grew, and which is now in a mental hospital. A lone hero of the film begins to obey the energy of this secret place and discover the hidden causes of the terrible tragedies that happened once in the house…
Screenshots:
Download: