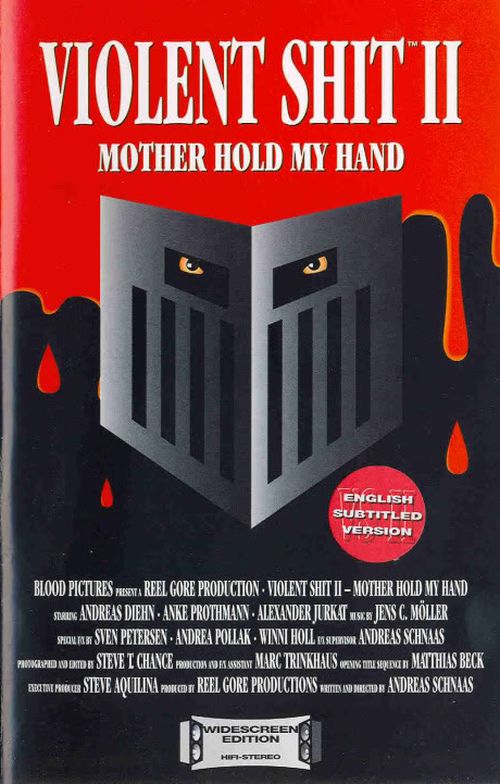 Year: 1992
Duration: 01:13:02
Directed by: Andreas Schnaas
Actors: Anke Prothmann, Andreas Schnaas, Claudia von Bihl     
Language: German (English Subtitles)

Country: Germany
Also known as: Violent Shit II: Mother Hold My Hand, Akuma no ejiki 2 – Devil's mother

Description: With the death of Charles the bloody meat grinder ends. The killer becomes successor, his son, Carl Jr., living in the same forest together with his domineering mother. Wearing a metal mask, a new killer continues to terrorize the neighborhood, sometimes saleas for the accomplishment of evil right in the city.
When I decided to watch the second part, we didn't expect anything good from it, but, to his surprise, she was much better than the previous.
The picture quality here is better what is already pleasing to the eye. The music is not so much pressure on the psyche, and the various effects here almost no, that is happy.
The story of Violent Shit here continues the previous part, where the case of our suffering Karl the butcher continues his son.
Murders and razdelyvanie tel've been here many times more, but the bullying of victims of intimate places are much more violent than the first part. There are moments that untrained viewer can simply turn off the movie.
At the end of the surprise, which, in part, it's a bundle with the next part.
Conclusion: compared with the first part of the film looks better.
Screenshots
Download