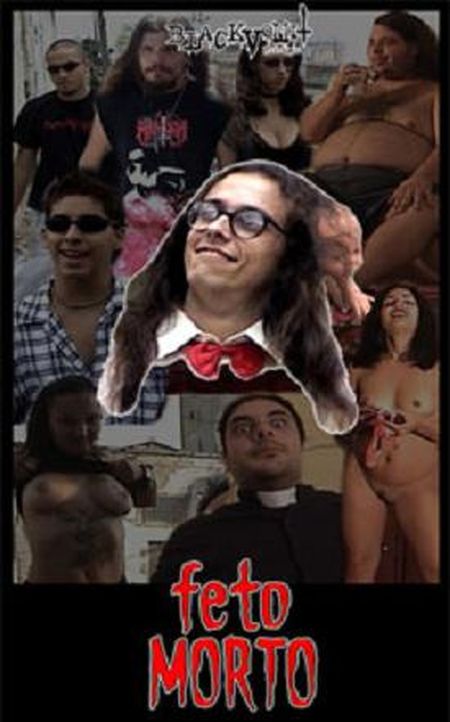 Year: 2003
Duration: 00:58:37
Directed by: Fernando Rick

Actors: Di Babinski, Jajá, Paloma, Leandro, Zenom Gordo and  Denise V.
Language: Portugese
Country: Brazil
Also known as: Feto Morto

Description: Meet John the Dead Fetus. A boy like any other, but with a little problem … John was born with a DEAD FETUS attached to the side of his head, because his father had incestuous sex with his sister, thus generating a deformed and abnormal child. Dead Fetus (2003) is undoubtedly one of the best representatives of Brazilian Trash-Gore. A Comedy of Terror, totally insane and daring that spares our stomachs no gruesome scenes with copious amounts of blood, vomit, semen, and so on. The film is also an overdose of irony and critiques the trivialization of violence, religion and petty bourgeoise morality. The aesthetics and ethics do not matter here, the technical part is also disregarded. This movie is all about the gore and gross-out factor. It wants to be as disgusting and sick as you could possibly imagine. Don't worry about the fact that it's in Portugese – you don't really watch movies like this for the storyline anyway. You won't be thinking about how deep the plot is while you're watching a baby having it's hide stomped in on the pavement by a bunch of street trash, gothic-looking hoodlums. If you're into Trash cinema that's cheap, nasty and extreme, then look no further.
Screenshots:
Download: