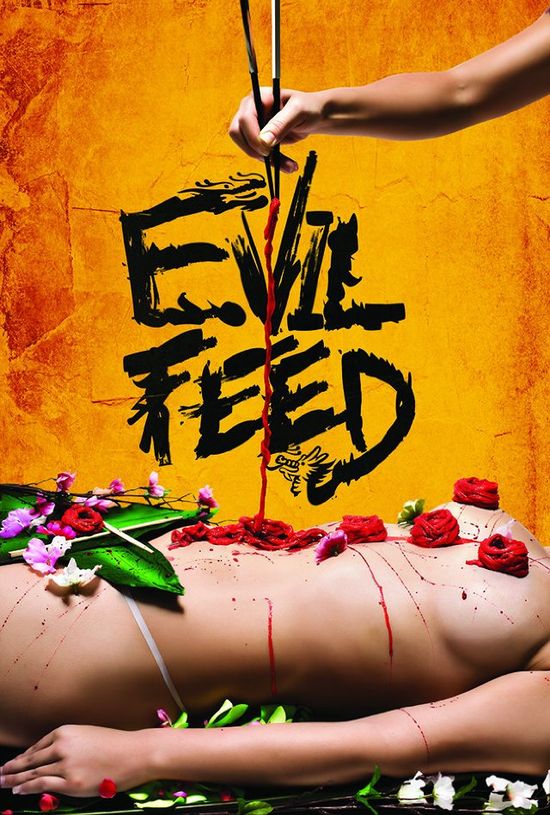 Year: 2013
Duration: 1:29:29
Directed by: Kimani Ray Smith
Actors: Laci J Mailey,  Terry Chen,  Alain Chanoine
Language: English
Country: Canada
Also known as: 
Description: A group of young martial artists infiltrate an underground pit fighting ring where the loser is chopped up and served in a Chinese restaurant.
Evil feed — stupid thrash action. Virtually no plot. Actors. A good Director of action scenes either. Appropriate characters are not expected. Madness.
The family of the sick on the head of the Chinese owns a restaurant for cannibals. The unique school could have been sold along with all the recipes, but some people don't like it. Son kills dad and "improve service". Now to prepare will be defeated soldiers. But the old woman is proruha. When someone had to come to the rescue of the kidnapped people. More "fights" — more severed limbs peeled off skin cut bodies.
In the unit of "good" are: white boxer, black fighter, you dumb fat guy and the Chinese. In a team of thugs: a couple Bugaev cannibals, the host institution, his white mistress, cooks, inept karate-balabol. And plus concerned about customers and competitor. Each of them hate. First desperately blunt: should be allowed to kidnap a man, to kick some peds to bully and to use then in the "Gluttonous pig". Why go after the villains? Get together and go together to die in the tenderloin. And even if you came here to save someone, you can just spit on his comrades and engage in meeting their needs. What they are stupid, even a simple hint, only when directly in the face, poke, guess. Other crazies for crimes already just on the plot do not digest what to take with inadequate?
Screenshots
Download