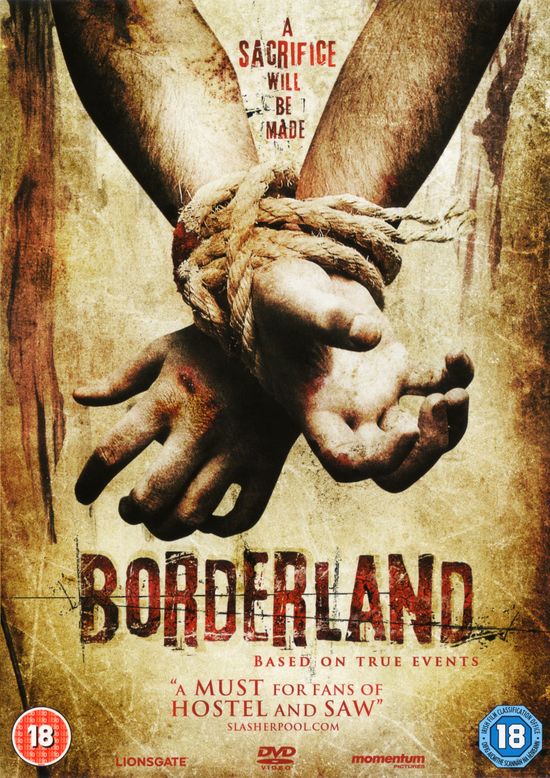 Year: 2007

Duration: 01:45:24
Directed by:  Zev Berman
Actors: Brian Presley, Jake Muxworthy and Rider Strong
Language: English | Spanish

Country:   Mexico | USA

Also known as: Al límite del terror, Borderland – Linea di confine, Borderland: Al otro lado de la frontera, Határvidék, La granita terorii, Sacrifício Humano, Sinir bölgesli, Viaii poli
Description: Three college students, Phil, Ed, and Henry go in auto trip to Mexico to spend a week in the carefree booze and fun. But in the Latin American country they face a real nightmare – Phil was captured by the group of Mexican drug smugglers. Bandits are also members of satanic cult, and just look for a new candidate for the sacrifice. Young inexperienced tourists – what could be better?
Review: Good movie, something like Turistas, but this is likely just the situation, although there is an assistant in the face of a girl already. The whole idea is a bit different, but compare movies still possible. And if you compare them, the border is still more interesting and better placed. More realism, and still fear that there is a clan and from some remnants remained, so that the children do not go to Mexico for a walk. The very essence is that – went to Mexico three, lost first one, then the second, and when the contact with the police, we have reached and the leader. The fact that the story is not new and the story is pretty straight forward and never turns a bit annoying, but it still looks all very well. But ominous sign – based on real events, make us think that is not so beautiful in my life. Yes there are worse places.
The director managed to uncover an ideal image of the gang leaders, showing them exactly as the viewer and their presents. No nonsense, no imposition, the story goes its course and hardly anyone watching this film a second time, or even remember his name. He just filled the empty niche of the genre, giving hope that the colorful films firmly enter the history of cinema.
Screenshots:
Download: