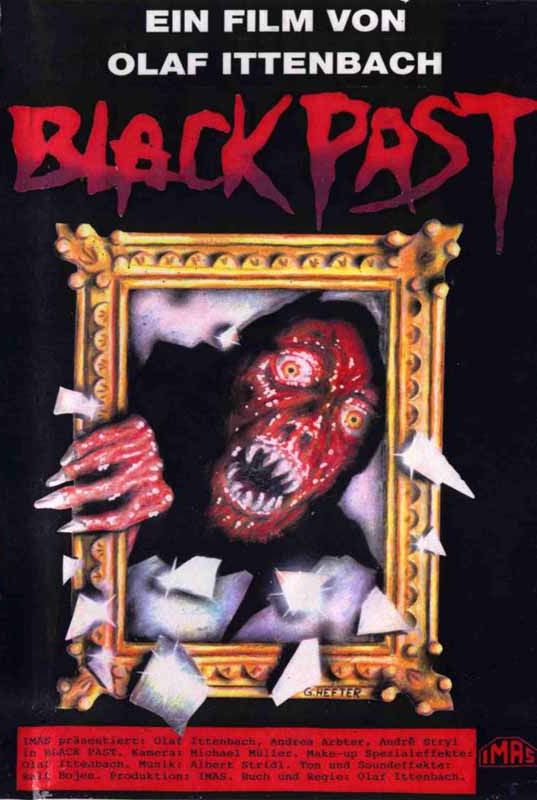 Year: 1989
Duration: 01:23:00
Directed by: Olaf Ittenbach
Actors: Olaf Ittenbach, Andrea Arbter and André Stryi 
Language: German with English subs 
Country: Germany
Also known as: 
Description: The main character – a young man, played by the director himself. Once he finds in the attic of his house an old trunk. Breaking the rusty lock, he discovers an antique mirror and a strange note. Together with a friend he reads spells, laughs at them, and hangs the mirror on the wall.
One day, his girlfriend comes to visit him. As it happens, she stays in the room alone, alone with the mirror and then begins horror. It has a strange effect on the girl, it turns into a kind of zombie, goes out and gets under rushing at high speed under machine. After that, she begins to appear in the dreams of her boyfriend, and the mirror, meanwhile, has a detrimental impact on the young man, allowing the director to show a lot of guts, blood, and other abominations.
Review: Ittenbach's (who filmed Dard Divorce and K3 – Prison of Hell) debut is the first of several home-made splatter movies and features surprisingly great gore effects. The story involves a supernatural mirror that either turns people into psychotics, making them murder little girls and commit suicide, or in the case of the protagonist, gives him extremely gory nightmares and then turns him into a slashing demon. Despite the really low production values, this one is somewhat effective and nightmarishly gruesome, featuring a variety of nasty scenes where bodies are run over, torn apart, cut up, cut into pieces or disemboweled and an Evil Dead like scene where his girlfriend keeps coming back no matter how many times he chops her up.
Screenshots:
Download: