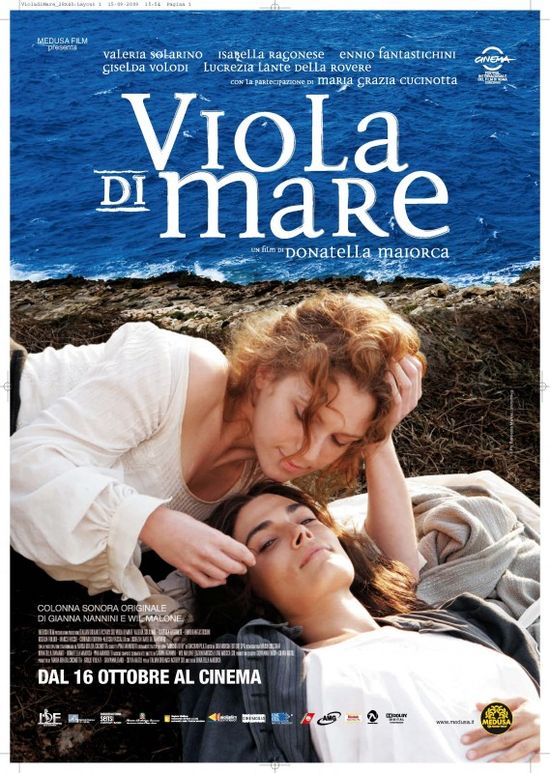 Year: 2009

Duration: 01:45:00
Directed by: Donatella Maiorca
Actors: Valeria Solarino, Isabella Ragonese, Ennio Fantastichini
Language: Italian

Country: Italy

Also known as: Purple Sea, Viola di mare
Description: Patriarchal island near the coast of Sicily, XIX century. Angela is different from other girls: she is strong, able to stand up for herself … and can not hide her feelings for Sara.
Review: Oh, the Italians! Which, after all, elegance and aesthetics they manage to pass his plan in the film. This motion picture I had to look at the Festival "New Cinema of Italy." Involuntarily the question arises, what is, in fact, expressed its novelty? And to answer it, you should pay attention to the plot pattern.
Small island, its foundations and fixed tradition. Absolute patriarchy. Life within a frame of gray mobile life, love, family limited framework of principles and stereotypes. Angela-hated and hated father-tyrant only that which is not born a boy, Sarah-Beauty, disturbing thoughts and feelings of the opposite sex. Friendship develops into a sizzling feeling forbidden love, cheating, attempt to arrange their peaceful family life, … the loss, pain and a return to basics. During viewing, I thought the director managed to reflect in the film all that huge range of feelings and emotions, which are generally capable person!
Of course, the "Viola di mare" is not the first and not the last movie, covered the subject of same-sex love, misunderstanding and rejection of the world around her, condemnation and censure against those who just is not afraid to hide their feelings and also tends to a happy life. But what's the originality of this film? I think that just the same, NOVELTY relation to the "MF" and the fact is that the filmmakers were able to show us the above problem in the light of the time, a different era, and, perhaps, to bring what is happening absurd to try to stop homophobia and through empathy to try to change the denial of sexual minorities, as a section of society, the more loyalty.
Screenshots:
Download: