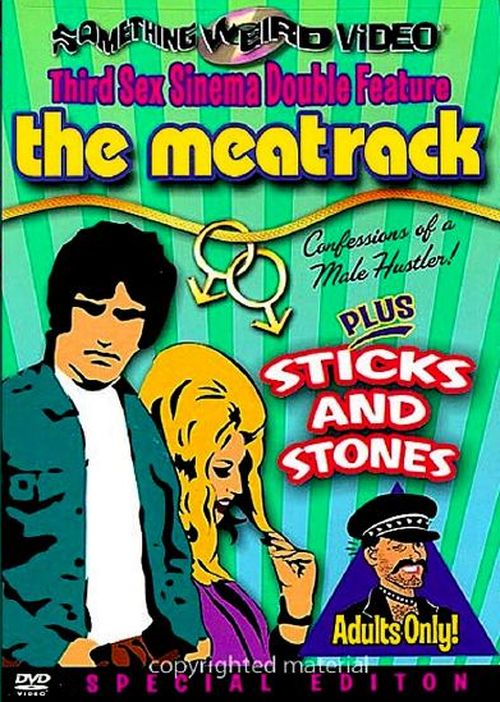 Year: 1970
Duration: 01:04:14
Directed by: Richard Stockton
Actors: David Calder, Donna Troy, Jan Stratton
Language: English
Country: USA
Also known as: 
Description of Meatrack: Jay-Es, bisexual male prostitute, with a strong attachment to his mother, sells himself to anyone who can pay him his price. "I said – $ 10 and on her hands, or get out!". He prostitutes in a movie theater, baths, wherever just maybe – he is only interested in making cheap surrender and get cash quickly.
But when he sees the old lady's man sticks to the girl, he saves her, and then he was invited to play in a couple of transvestite porn. But he also takes part in a party on the Day of Independence on July 4, where reigns the "leather" queen named George. In general, the film truly portrays gay manners 70s, when all make love without fear …
This is a strange treat, and that rare kind of film that you know could have been a part of something larger had only the right people seen it. Even today what little attention it's had has been negative, as it's been misunderstood as a failed attempt at gritty gay exploitation, when in fact it's a highly impressionistic, opaque fable of a man's descent into the life of a street dwelling sex hustler. The moody juxtapositions of sound and image and heavy use of flashback set this apart from the base aesthetics of the "exploitation flick", finding the film in better company alongside the experimental meditations on deviant sexuality found in the work of Kenneth Anger and the Kuchar brothers. Indeed, when watching The Meatrack, one gets the feeling that director Richard Stockton would have eventually found comparable cult attention had he pressed on. Sadly, this would be his only effort.
Screenshots:
Download: