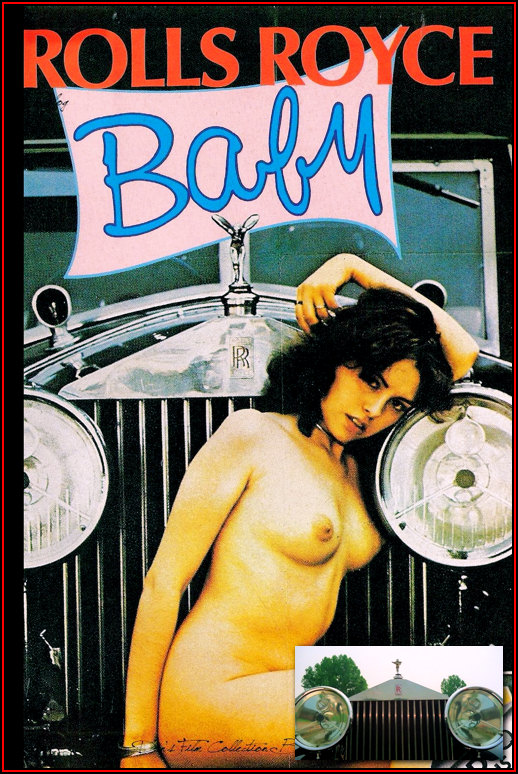 Year: 1975
Duration: 01:24:08
Directed by: Erwin C. Dietrich
Actors:  Lina Romay, Eric Falk and Ursula Maria Schaefer
Language: German

Country: Switzerland

Also known as: Le insaziabili voglie della ragazza con la roll royce
Description: Very rare non-Jess Franco Lina Romay film directed by Erwin Dietrich, Rolls Royce Baby carries a basic storyline, but its entire purpose is simply to marvel at the beauty and uninhibited abandon of the magnificent Ms. Romay, who has never looked as tantalisingly tempting as she does here. Roaming around gorgeous countryside in a chauffeur-driven vintage limousine, Lina drapes herself naked across the rear passenger upholstery, making herself available for any fortunate stray hiker the vehicle should happen to pass. Although a grim flashback scene involving a pair of unsavoury truck drivers towards the end offers a psychological explanation for Lina's nymphomania, this seems present merely to appease the conventional viewer who requires everything to be nicely spelled out, unable to handle such an abstract and star-focused approach to the art of film.
Review: I freely admit that I watched this movie simply for the sight of Lina Romay, nude and in her prime. It was well worth it, if that's what you're looking for. The previous reviewer mentions hardcore more than once, but all I saw was a lot of spread-eagled female nudity; being male I have absolutely no problem with that.
Lina Romay is in her prime here, young and fresh. She has a habit of driving around in her Rolls, naked and spread out in the back, picking up any hitchhikers she may see; male or female.

Screenshots:
Download: