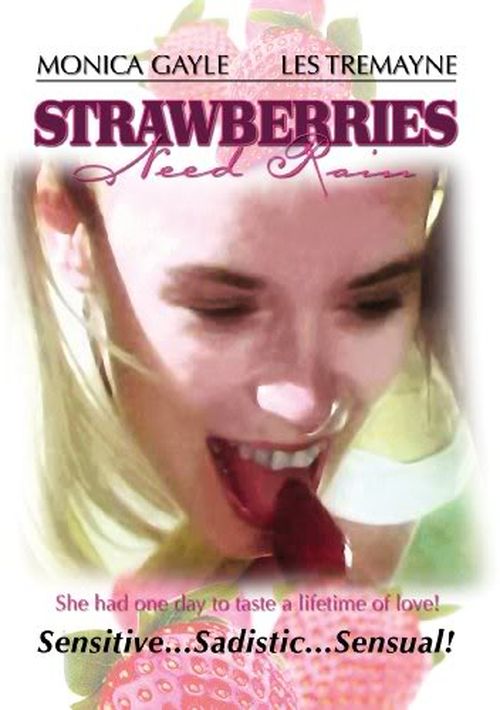 Year: 1970
Duration: 01:24:20
Directed by: Larry Buchanan
Actors: Les Tremayne, Paul Bertoya, Terry Mace
Language: English
Country: USA
Also known as: Veintricuatro Horas de Amore, Le Fragole Hanno
Description: Sexploitation oddity from director Larry Buchanan loosely based on Ingmar Bergman's THE SEVENTH SEAL! "Death (Les Tremayne) sits on a grave with a scythe on his shoulder and narrates this flashback-filled color drama. It is supposed to take place somewhere in Europe, but nearly everyone has Southern accents!
Monica Gayle stars as Erica, a poor girl who has various sexual encounters before Les finally takes her away. A farm boy can't do it, a playboy biker beats her, and she falls for a poetry-reading teacher. Parts are unintentionally funny and parts are pretty sexy (Gayle is naked in a river, in a field, climbing a ladder…). Buchanan claims his Bergman copy played in Texas theaters — as a Bergman film — and nobody knew the difference! Gayle went on to many Hollywood nudie movies.
Review: Self-professed "schlockmeister" Larry Buchanan made a couple attempts at serious artistic films, of which "Strawberries Need Rain" is one. It seems to be dedicated to the proposition that a well endowed girl like Monica Gayle can only find a meaningful relationship with a sensitive older man. (I guess Buchanan was pushing 50 when this was made.) Throw in an ascetic old man in a black suit, carrying a scythe, as the Grim Reaper—and you have the "tribute to Bergman" that this film was said to be. Buchanan claimed that the film was passed off as real Bergman in Texas, with success.
I first saw this film before whatever theatrical release it had, in Arthur Knight's "Theatrical Film Symposium" class at the USC school of cinema. After the showing of the film, Buchanan addressed the class and explained its artistic premise while imaged of Monica's bobbing natural breasts still floated in our minds. The only thing funnier than that was watching Professor Knight (one of the original authors of Playboy's "History of Sex in Cinema", among his lesser achievements) try to maintain a straight face.
Screenshots:
Download: