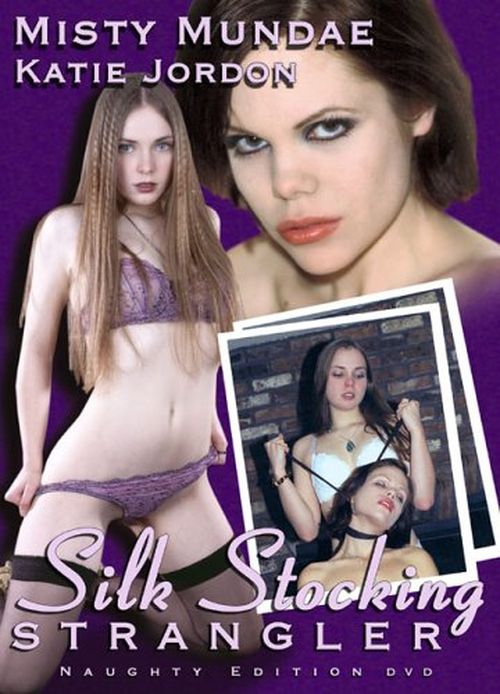 Year: 2002
Duration: 00:52:38
Directed by: William Hellfire

Actors: Misty Mundae, Katie Jordan and Joey Smack

Language: English
Country: USA
Also known as: 
Description: If ever a movie cried out to be included on this site it's Silk Stocking Strangler (tt0345928).  It easily meets or exceeds the first criterion of inclusion on wipfilms.net as it is a VERY bad movie.  In fact calling this a bad movie is an insult to really bad movies.  This movie sux.  It's only value is Misty Mundae.  Misty only appears in bad movies but manages to make them all watchable to some degree.
There're only 2 other people in the film.  Joey Smack who looks just like his name sounds.  He adds nothing to the story or the movie, or the world for that matter, and Katie Jordan who holds the destinction of being perhaps the only softcore actress with a worse body than Misty Mundae.
The movie tries to tickle as many fetishes as possible in 52 short minutes.  Smoking, shoes, teenage lesbian, voyeur, asphyxiation, and whatever fetish Misty and Katie represent with a strap on doin it like dogs, all have their moments in the spotlight.
This movie has a rating of 3.5 from 20 votes.  Twenty freekin votes in 8 freekin years.
Screenshots:
Download: