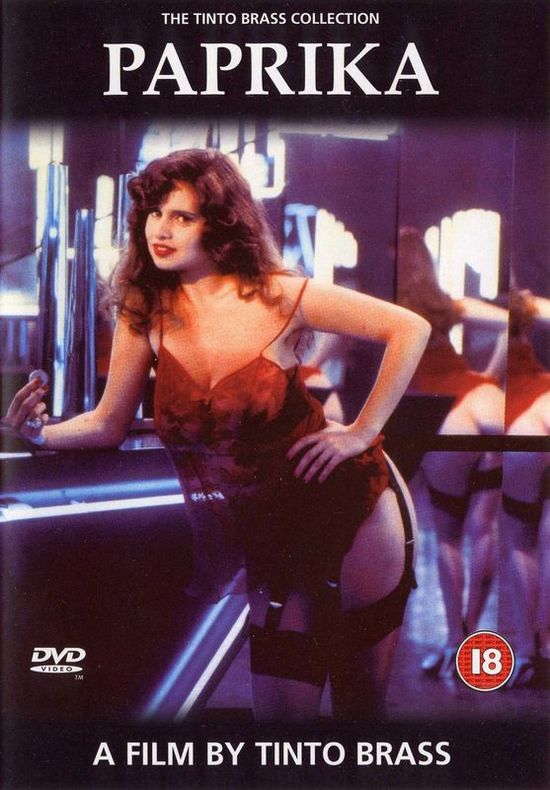 Year: 1991
Duration: 01:51:22
Directed by: Tinto Brass
Actors: Debora Caprioglio, Stéphane Ferrara and Martine Brochard
Language: Italian (English subs)

Country: Italy

Also known as:  Kullanmuru, Los burdeles de Paprika, Paprika – Ein Leben für die Liebe, Paprika Life in a Brothel, Paprika placeres prohibidos, Papryka
Description: Wanting to help her fiance, Mima (Debora Caprioglio who played in Kinski Paganini) decides to earn extra money in a brothel. Naive and gamble Mima involves a chain of erotic adventures from which is not easy to get out. But the bride had deceived her and fled. Then she decides to make her temporary occupation – profession of the life. Mima, for his hot temper and unbridled sensuality was called Paprika, roams from a brothel to a brothel, and one day the fate of the girl makes a magnificent gift in the person of an eccentric aristocrat who offered his hand in marriage …
Review: Never before, "Paprika" is not watching movies Tinto Brass. As that was not necessary.
The movie fascinated me his ease and cheerful nature of the protagonist. She loves sex and is happy to give love to men.
Paprika – insanely sensual girl, the owner of magnificent forms. She is the personification of unbridled energy of the Italian people, with its expressiveness and spontaneity. It is very different from the current puppet-conveyor beauty standards and, therefore, more natural and attractive.
The movie of Tinto Brass (The Voyeur and Monamour) shows the inner life of the brothel and the relationship between its inhabitant. It is always intriguing and is a keen interest in the inhabitants. Want at least a corner of her eye podglyanut beauties working in the brothel. And through this film we are given such an opportunity!
Screenshots:
Download: