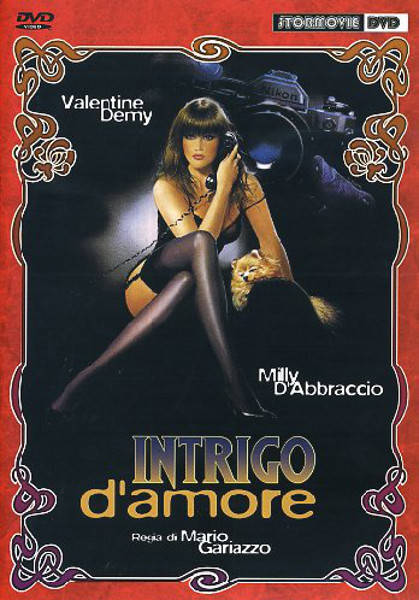 Year: 1988
Duration: 01:29:00
Directed by: Mario Gariazzo (as Roy Garret)
Actors: Milly D'Abbraccio, Valentine Demy, Gino Concari
Language: Italian
Country: Italy
Also known as: Fatal Exposure 2
Description of Intrigo d'amore movie: A young man works as a photographer and he specializes in creating Erotica scenes with married women to improve the couple's married life.
Three women need his services at the same time and that will test the photographer's real intentions…
 Billy is a young photographer involved spicy photo shoots. Its main clients are women who want to revive the feelings and desires of their husbands. Three friends are asked to photograph them: First, Janet, wife of a police officer, the second – Lauren, the wife of the banker, and the third Evelyn, married to a lawyer. During operation, Billy seduces three women, and someone starts to blackmail. The photographer asks her husband to Janet investigate. In the end of Blackmailers find, but the husband of Evelyn kills her and Billy.
Screenshots:
Download: