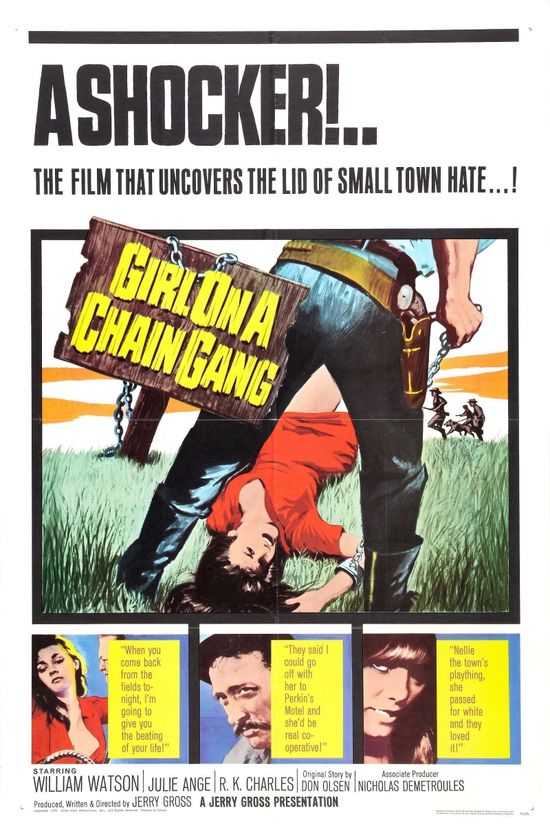 Year: 1965
Duration: 01:28:37
Directed by: Jerry Gross
Actors: William Watson, Julie Ange, Ron Charles, Arlene Farber, Ron Segal, Peter Nevard, Matt Reynolds
Language: English
Country: English
Also known as:
Description: Behold, in all its glory, awesome racist, rapist, and nihistic deliciousness!
The girl don't get in that chain gang for more than five minutes before she is happenstance to bust out.  But yeah, I watched this movie again yesterday, and man, is a bleak beautiful picture of america!
Basically, university schmucks go down to the south to help registered voters but then get fucked with, until they are dead.  Then rape and girl and fake trial and all that.
I think this has been upped before, but for those that haven't seen it, behold glory and go forth!
Screenshots:
Download: