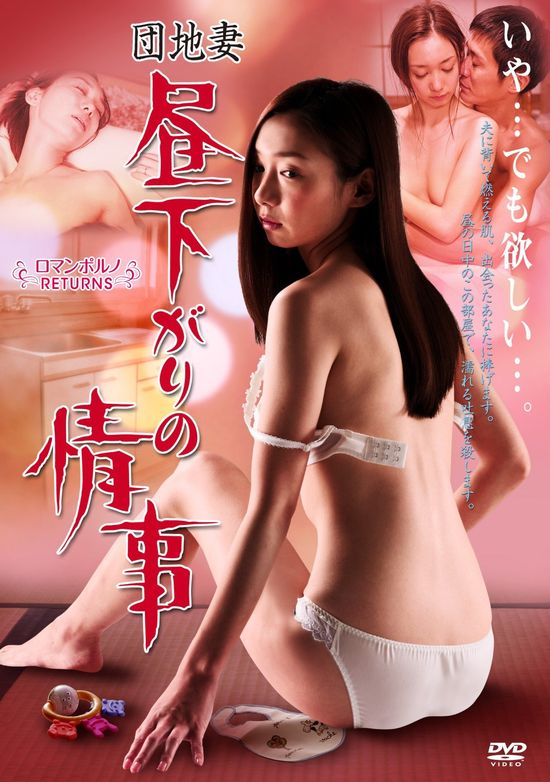 Year: 2010
Duration: 1:15:40
Directed by:  Shun Nakahara 
Actors:  Sakiko Takao, Masaki Miura, Masashi Endô
Language: Japanese
Country: Japan
Also known as: Danchizuma: Hirusagari no jôji, Housewife's Afternoon Delight

Description:  Sayaka (Takao Sakiko) is a bored young housewife in a big apartment complex. Her workaholic hubby is always away and her one "friend" is a middle-aged busybody. Then a handsome water-purifier salesman (Miura Masaki) comes calling.
The setup is a cliché, but Nakahara, who apprenticed in Pinku before embarking on a successful straight directing career with the high school drama The Cherry Orchard (Sakura no Sono, 1990), tells his simple story with a winning combination of eroticism and realism. Sayaka and the salesman are both lonely souls who find in each other, not just sexual release but a warm kindred spirit in a cold world. At the same time, they know that prying eyes are about – that real life, with its insistent claims, is right outside the bedroom door.
Also, in contrast to the mechanical or even brutal nature of the sex in so much Japanese porn (including, it must be said, so-called classics of Roman Porno), the futon gymnastics in Nakahara's film are playful, tender and hot.
Screenshots
Download