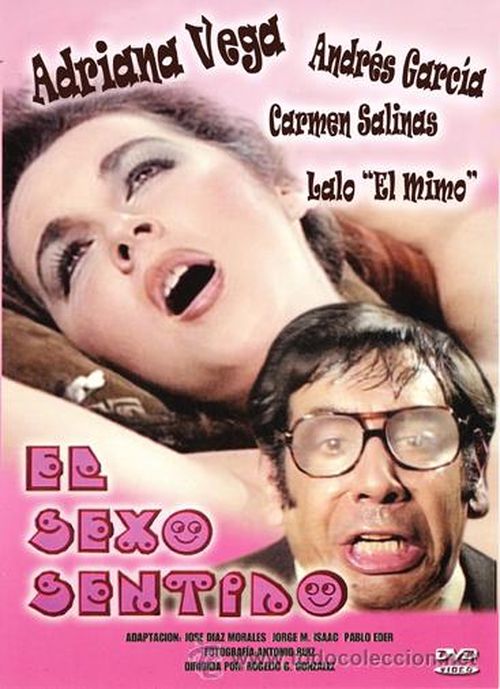 Year: 1981
Duration: 01:32:56
Directed by: Rogelio A. González
Actors: Andrés García, Eduardo de la Peña, Carmen Salinas
Language: Spanish
Country: Mexico
Also known as: El Sexo Sentido (original title), The Sex Sense

Description: Patricia Fria goes to her psychiatrist to complain about her sex life. It is so rich she is feeling tired and that she is becoming a nymphomaniac.
Her neighbor across the street discovers her popular sex life and puts up a business by renting a telescope to spy on her bed adventures.
She discovers this and takes advantage of the business so she can make a little money herself!
Filmed by director of La India movie
"A very pretty girl (and it is not clear to dedicated) has several lovers. You move the building opposite a painter who does not paint and mount a glass business in its window. Appears one that says it's Chinese and sees his lover with the neighbor, is riding a chicken but then are all friends and go to a nudist camp."

Screenshots:
Download: