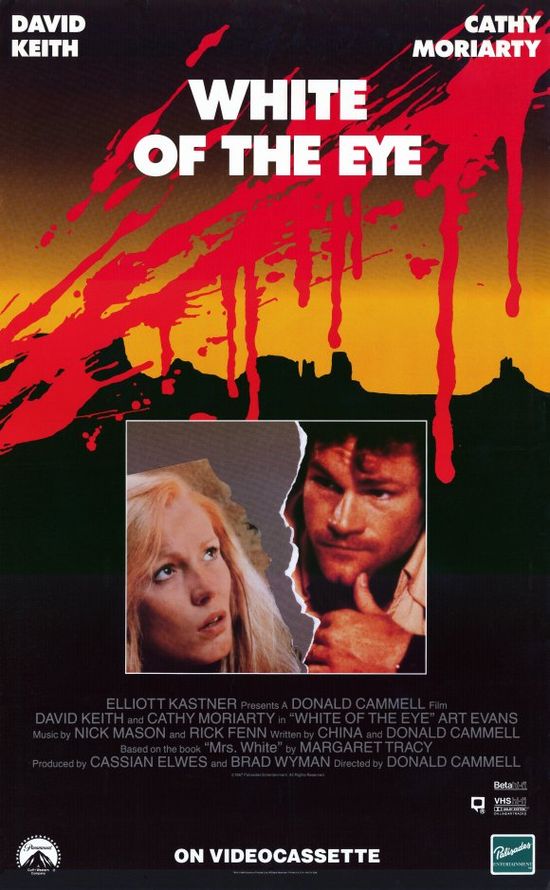 Year: 1987
Duration: 01:46:30
Directed by:  Donald Cammell
Actors: David Keith, Cathy Moriarty, Alan Rosenberg
Language: English
Country: USA
Also known as: Bielmo, Das Auge des Killers, L'occhio del terrore,L'oeil du tueur, O Maníaco do Olho Branco, Tappajan silmin, To lefko tou matiou
Description: In Arizona happens series of gruesome murders: someone breaks into the house of single women and sadisticly deals with them, leaving behind an esthetic "panels" of everyday objects and body parts of victims.
Suspicion falls on professional sound expert Paul White, who collects and assembles "High-End" equipment in the homes of wealthy beauties. But can a loving father and a faithful husband to be a pathological maniac, ruthlessly avenging the poor innocent women?
As you can already see in the screenshots, the movie "White of the Eye" was shot on extremely grainy film stock, and there are flashbacks in it that are shot on even grainier, high contrast film.
Screenshots:
 Download: