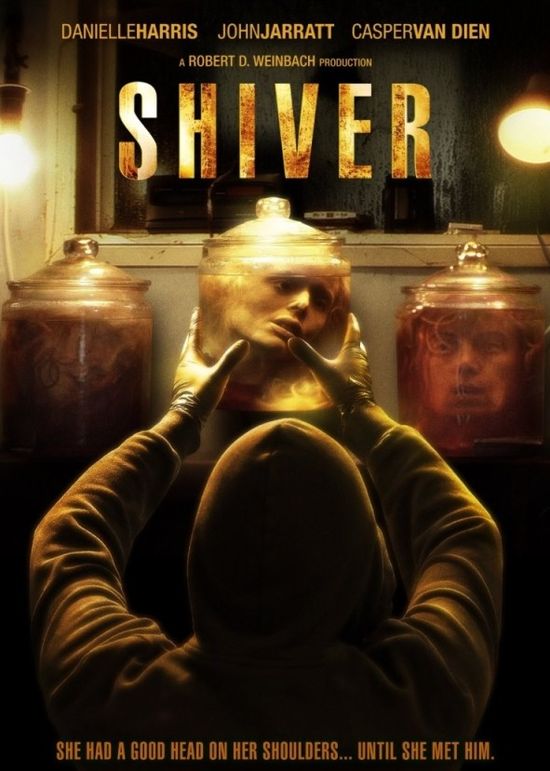 Year: 2012
Duration: 1:31:33
Directed by: Julian Richards
Actors: Danielle Harris, John Jarratt, Casper Van Dien
Language: English
Country: USA
Also known as: Borzongas
Description: A serial killer who incidentally is a fan of Jack Nicholson kills women at the slightest provocation. Soon his eyes fall upon a young secretary in Portland, Wendy, whose apparent lack of confidence is charming. The rest of the film revolves around whether Wendy can find the confidence and resources to escape his murderous intent.
Formally speaking, the Shiver is no different from similar films where the heroine is forced to save his life, constantly running away from the rapist. So many movies, but the bad of it is not. On the contrary, strangely enough, the movie came out fairly high-quality representative of its genre. He's tense, interesting, in the middle of changing its story concept, probably made for the disclosure of the identity of the maniac, repeats some passages with similar films. Ideologically, most likely the film presents: a slow but steady transformation of the shy beauty in a woman that can fight back and stop being afraid of fear.
Most of all confuses the image of a maniac. On the one hand — it is not much different from "similar" maniacs playing in the God, he sets himself the goal "to rid the world of dirt" — women, and in turn get rid of the frailty of life, but at Wendy, he saw not how a typical victim of many unusual instance that a sin to miss. Though the actor tried his madness look believable.
Liked the game, Daniel Harris. Surprisingly, among the second-rate movies in her career which is more than enough, "Quiver" I want to highlight here is how time not only for her but also for the very bleakness of the film in General. "Scream Queen" skillfully coped with the role of victim, not without jambs showed the transition of moral personality, but not to remain dissatisfied with the impossible.
Actually, not watching a movie — you will not lose anything, but, in my opinion, it is another example of the talent of Daniel, as an actress, appearing in second-rate films, though she is capable of much. Yes, and the film quality, among "cheap", though not without blunders — the computer murder, illogical, and sometimes the absurdity of the situation (which is now in the office in the final). But the cheapness is what it is. But the film is very gloomy is the absolute plus.
Screenshots
Download