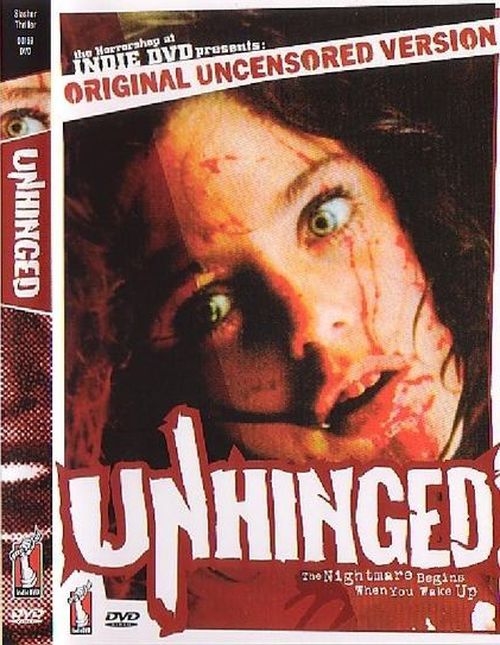 Year: 1982
Duration: 01:19:45
Directed by:  Don Gronquist
Actors: Laurel Munson, Janet Penner and Sara Ansley
Language: English
Country: USA
Also known as: 
Description: Three young girls, traveling in a car, get in a car accident. So they were in a remote location away from the eyes, in the house, where family of bloodthirsty killers.
Review: Film of Don Gronkvista "Unhinged" – is another renegade from generous slasher pack, made in 70-80's. Regarding this model – it does not stand out among the many others, but in general, the extent of touching echo of the very eighties. Few people know, God knows what – but the echo.
The plot is simple – three friends were traveling by car. As usual, had an accident. As usual, they picked up a strange little family – just as strange – old age mother and her daughter who turned forty-year age limit. Daughter more or less normal, but here's my mother – too eccentric, highly important and does not like men. And the strange behavior – missing a sight to see – something's wrong here.
After watching the "Unhinged", this picture can be abused, mostly unjustified expectations. I must say – here only four bodies. I know a little. But three of them look very nice – a lot of blood will be, and the rudiments of makeup to slip, and in a moment and does show a box of severed limbs
Screenshots:
Download: