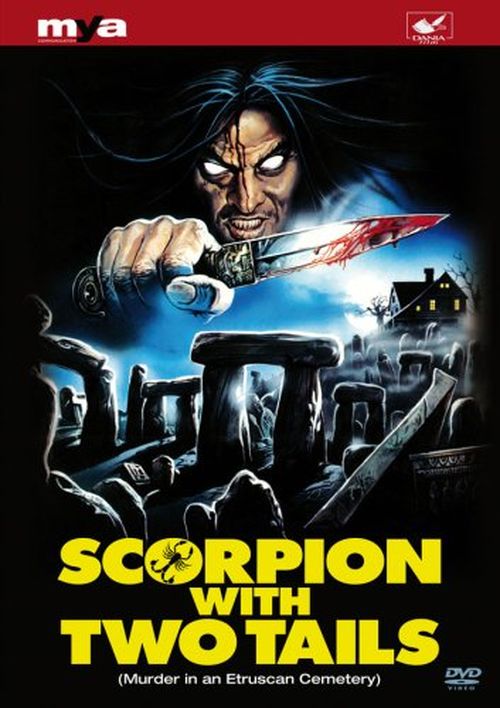 Year: 1982
Duration: 01:37:52
Directed by: Sergio Martino

Actors: Elvire Audrey , Paolo Marco , Claudio Cassinelli

Language: Italian

Country: Italy , France

Also known as:O Mistério Etrusco , Kaksihäntäinen scorppioni , Kaksihäntäinen skorpioni , Crime au cimetière étrusque , Ainigma ston tafo ton Etrouskon , Il mistero degli Etruschi , O Escorpião de Duas Caudas , Murder in an Etruscan Cemetery , Scorpion with Two Tails , The Scorpion with Two Tails.
Description: The lovely Elvire Audray plays a New York socialite who has visions of the ancient Etruscans. When her archaeologist husband (John Saxon) is murdered, she heads to Italy to investigate accompanied by her friend (Paolo Malco). Van Johnson plays her father, the gorgeous Marilu Tolo plays a mysterious countess (as she also did the same year in SLEEP OF DEATH), Franco Garafolo [Frank Garfield] plays a shady photographer, and Claudio Cassinelli plays an archaeologist.
Review: The excavations of the ancient Etruscan cemetery murders, reminiscent of sacrifice Etruscan priests.
Screenshots:
Download: