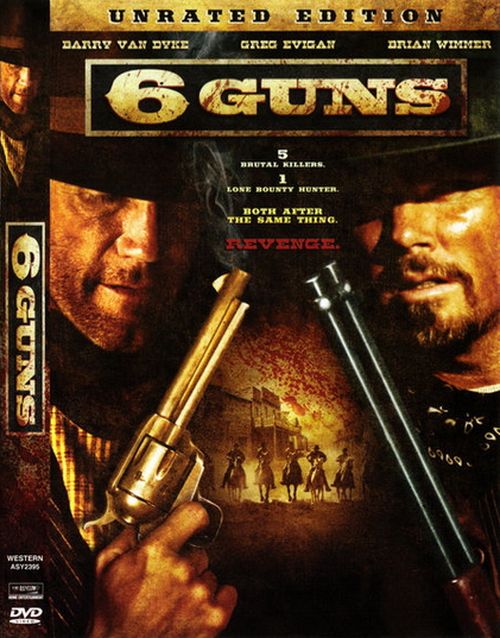 Year: 2010
Duration: 01:35:34
Directed by: Shane Van Dyke
Actors: Barry Van Dyke, Sage Mears, Greg Evigan, Brian Wimmer
Language: English
Country: USA
Also known as:
Description: Shooter Frank is a living legend of the Wild West. His hand will never falter, and his eye does not know how to miss. He is a loner who travels from city to city in search of new orders. But once he arrived in a small provincial town, whose inhabitants live in fear of a gang of ruthless killers, Frank meets Selina. Having lost all her family during the mob attack, she lives alone with thoughts of revenge. Sensing a kindred spirit in Celina, Frank decides to help her and all the residents of the city …
Review: Simply, but tastefully. That is what comes to mind when he thought of this creation. And let there I did not see how the barrel is rotated around the finger or even a mug, though, it was interesting to see once more the old world as the story of revenge. The key person here is a woman driven by revenge for his family.
Now a little about the name "6 Guns" Potential shooters were nine, five bandits, a bounty hunter, a sheriff, a female avenger and her husband killed. Produced for the film one or more shots seven: bandits, a hunter and a woman. Most likely, a female hand by the barrel was not considered, but sorry, it is masterfully shot. Her final choice is also clear: there was one, a skill gained, successfully applied in practice, now only open space.
Screenshots:
Download: