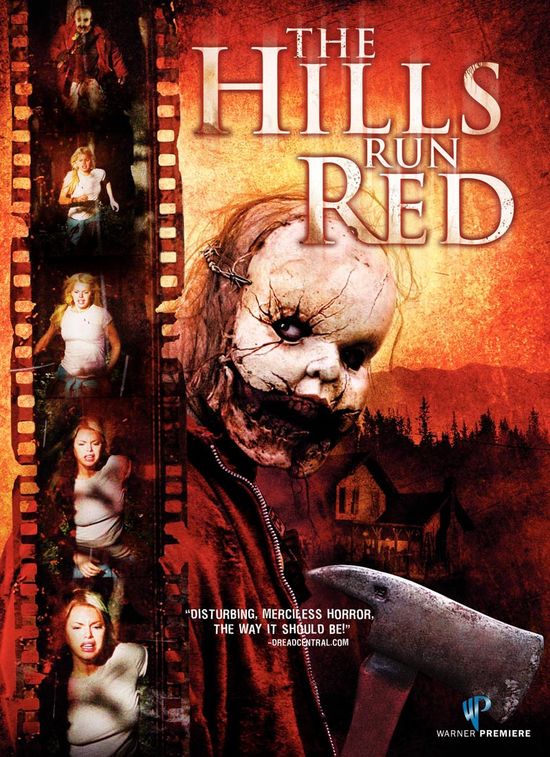 Year: 2009

Duration: 01:21:08
Directed by:  Dave Parker
Actors: Sophie Monk, Tad Hilgenbrink and William Sadler
Language: English
Country: USA
Also known as: The Hills Run Red – Drehbuch des Todes, Bosque sangriento
Description: Fan of the slasher films is obsessed in finding a rare film. His search leads him to two friends who live in the forest, who make this film. The character realizes too late that the film turns out to be not made until the end and he himself will become a part of it …

Review: Brand new slasher "Hills Run Red ', shown at the festival in June, and recently released in America at once on DVD-media was not just another great movie of its genre, but his greatest representative! Who would have thought that this summer was a great representative of the most bloody and brutal rock slasher-gore today. And, what is most amazing, this film not only follows the traditions of the genre of modern horror, but also a new way of rethinking and sets new trends, which in the future will certainly be picked up.
Feed hyper-realistic. Never has the characters in slasher not behaved as they would in real life. Their behavior really demonstrates the logic and the desire to live, not to be cut into pieces. None of them were annoying, all behave quite adequately.
You may find Sophie Monk starring in the film Life Blood and William Sadler in the movie Jimmy and Judy
Horror "The Hills Run Red" also demonstrates a set of original plot turns, thanks to which the tape is a pleasure to watch! It seems that the very first woman undressing before the camera suddenly becomes the first victim of a terrible maniac, but no such luck. Heroes die so that even you can not guess who will be the next victim: just like in real life, because of this effect ribbon produces a scary experience. At the same time unforgettable.
Screenshots:
Download: