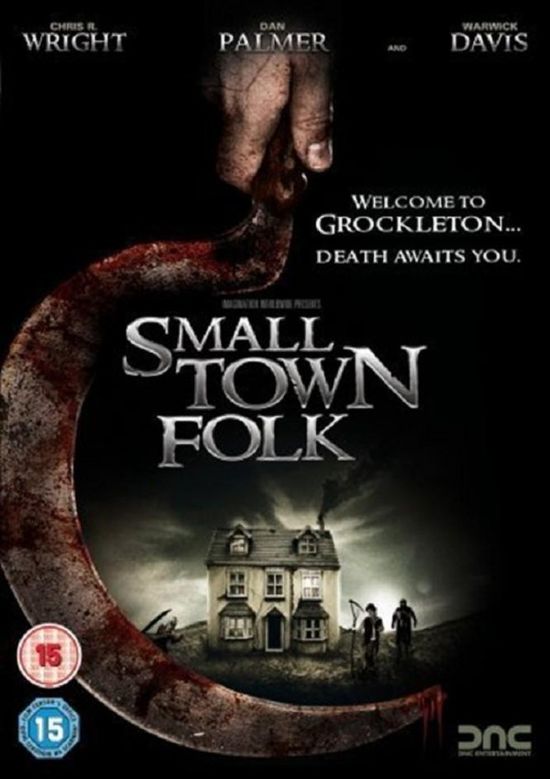 Year: 2007
Duration: 01:22:44
Directed by: Peter Stanley-Ward
Actors: Chris R. Wright, Warwick Davis, Dan Palmer
Language: English
Country: UK
Also known as: Território Sangrento (Portugal)
Description: Beesley's Manor is taken care of by the evil "Landlord" and his helpers, Pooch, Pike and Dobbin.
They always try to get some girls to visit the house… to make them carry the Beesley seed!
However, three male visitants disturb the plans of the Landlord and he begins a hunt.
The Landlord wants their heads for trophies and they will have to fight for their lives!
Small Town Folk is indie-horror-comedy. This was uploaded here a long time ago, and, without proper introducing, a very few was interested. On the other hand, this little movie have everything that indie horrors must have. A bad CGI (mostly background – like very poor Burton movie), a Bruce-Campbell type of jokes, blood, masks, psychopaths and interesting story behind the movie. The only thing missing are boobs.
Shot only with 4000 pounds sterling, this movie is way much funnier and better than millions-dollar-remakes from Hollywood. This is some kind of Hills have eyes-Tim Burton-Within the woods movie for indie freaks.
Screenshots
Download