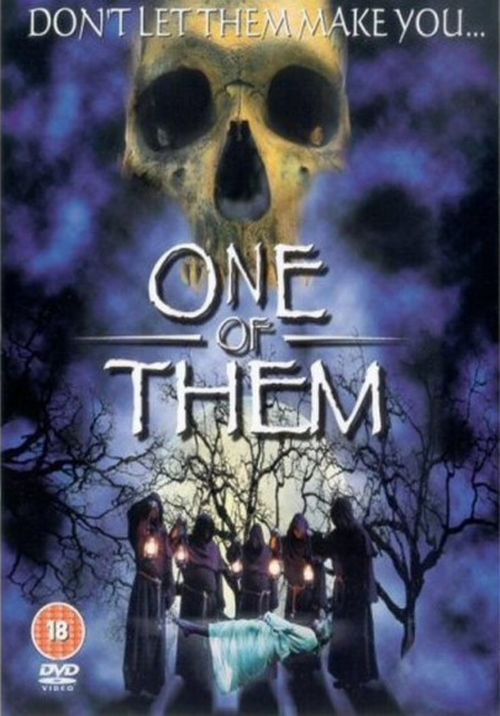 Year: 2003
Duration: 1:32:47
Directed by: Ralph E. Portillo
Actors:  Ozman Sirgood, Marianne Bennett, David Berechet
Language: English
Country: USA
Also known as: Taxidi ston tromo
Description:
Plot Synopsis from TerrorHook
The cadaverous atmosphere of the Marquez Academy isn't enough to deter five intrepid, yet foolhardy friends, who scrutinize its sinister grounds and come up screaming. Prior to their expedition, the Academy has long been used to unfurl ungodly powers and paranormal phenomena from beyond the grave. As the group collectively shudders at the sights they uncover, a helping hand reaches out to them in the form of a strange man who is searching for the spirit of a long-dead loved one. The group and the impenetrable stranger realize they must understand the metaphysical spirits who surround them in order to escape from the Academy, thereby avoiding an untimely demise. But they faces a frantic race against time, with the preternatural forces attempting to envelope them in the grounds of the Marquez, and banishing them to a fate spent hounding the very corridors from which they are so desperate to depart from.
ONE OF THEM, is part of that every growing trend these days, the "over the top, crazy non-sense cult film".
Review from HorrorMovies&Stuff
Seeing movies like "One of Them" kind of makes you wonder where Hollywood's head is at these days. A movie like this on a big budget could be a potential hit and inject some new blood into the horror genre… "One Of Them" plays out as a very well rounded film… mixing strong elements of the supernatural with strong elements of horror, and never forgetting to include the graphic and bloody scenes of horrific violence and brutality… Great story, good amounts of blood and gore, decent acting, decent dialogue, and a very strong element of mystery, suspense, and horror. The ending was also very creative.
Review by Verona, IMDB
Lots of loose ends (if you're into that whole "story coming together at the end" sort of thing). I think the most INSULTING thing to those of us "in the know" in regards to the genre, was the BLATANT and may I say, BADLY done corpses stand straight up, Nosferatu style. If I may point out some of the more questionable things: okay so if they were really worshipping "false gods/demons" then why did they actually end up having power at the end? Where actually WAS the farmhouse that Elizabeth was supposed to lead them to? And why were they going there? And if Trina knew she was going to be killed, why did she go alone into a dangerous area instead of staying in Hollywood, where she was in the beginning? Was that really "Trey" calling from the woods? What of the girl Charlene, with the whole "slitting her own throat" thing? And why was SHE hiding as well? What was with the blinding thing (also a ripoff of Un chien andalou (1929))?
Review by American_Dawson, IMDB
Two of the characters (their names, like the plot, are inconsequential) are supposed to be siblings, but one has a southern accent (some of the time) and the other one is definitely British. The blood looks like strawberry Gatorade and the gore looks like diced beef–there is a scene where a character gets sucked into a wood chipper thats especially laugh-inducing… The closest this movie gets to genuinely creepy is a part were a girl is talking about impaling while sharpening a long wooden stick…but then she cuts a guy's eye open and what looks like jello-o squeezes out and it's back to the laughs.
Screenshots
Download