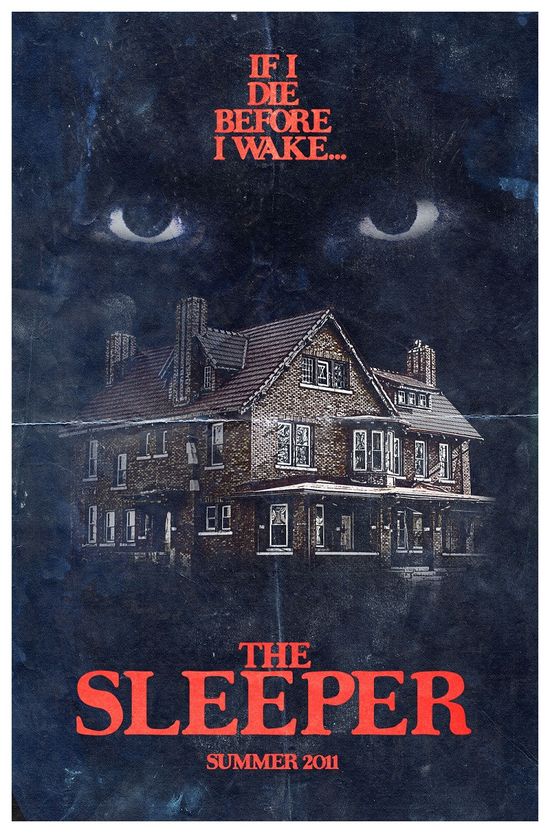 Year: 2012

Duration: 01:29:19
Directed by: Justin Russell
Actors: Brittany Belland, Tiffany Arnold and Riana Ballo
Language: English
Country: USA
Also known as: 
Description: 1981, and sorority girls have a party. While the young have a rest, in the windows appears an intruder. The sisters are not even aware that someone is watching them in the shadows. From this day unknown sleeper begins to follow them everywhere. One after another, he finds them in very vulnerable spot and kills. Police looking for missing people and the murderer, but they find him in time? Or the girls will be forced to fight for their own lives …
Review: First, the video. The camera often shakes, that is inherent in today's horror movies, but since I took the penny – so aligning it in the old horror picture is not jumping. And scratches with flies on film there is little, and yet not very good image – almost mandatory attribute such films. Of course, no need to clutter the picture black bars and stuff, but it would not hurt the film a couple of times on the asphalt to push or jump on it or something for effect.
Secondly – the atmosphere. The film means that the action takes place in 1981, but in the film it is not reflected in any way. Well, that's not clear that this is the eighties. At least the mobile phones in the frame lights up, and then the atmosphere would have been all the seams.
Thirdly – parody. Yes, yes, you heard right. Sometimes creates nasty feeling that does not look good imitation of the old horror and parody them. The plot is straight forward as far as possible. A maniac – and did one big parody. And the victim before the killing is necessary to call, and raised to strike the hammer will be the year to go, and say it will whispery voice, and, of course, chasing the final sacrifice he will be the blunt, the delay, we are constantly miss, hitting.
Here I was about to complain and faded actors and characters, but calmed down – in the old horror is all the time. Mediocrity, mediocrity, mediocrity. On nudity forgotten her here a little unseemly, almost no count. But there are special effects that look pretty cool, but sometimes too naive, especially in the moment, where Sleeping with a hammer smashed the rag heads. Here it is and do not know what to think – or the budget was not enough, or again a poluparodiya. But overall not bad.
Perhaps someone will say that I showed this film too many claims and will be right. But there is a catch – one worship an old horror movies are not vyvezesh film, which proves the low ratings. In Russell got good attempt at writing, but in order to create a truly old-fashioned horror movie, this guy has yet to work hard and wait. And while we are in the presence of just a good slasher who does not climb any one nor the other gates – for fans of modern horror "Sleep," with its storyline and single-celled primitive (by today's standards) special effects seem offensive, but connoisseurs of old horror will fail search is the very atmosphere of the eighties, which is damn little. So personally I am a no but a connoisseur of old slasher, attempt counted, but as an example the Justin Eli Roth, whose very ingenious trailer "Thanksgiving", I hope will grow into a full movie.
Screenshots:
Download: