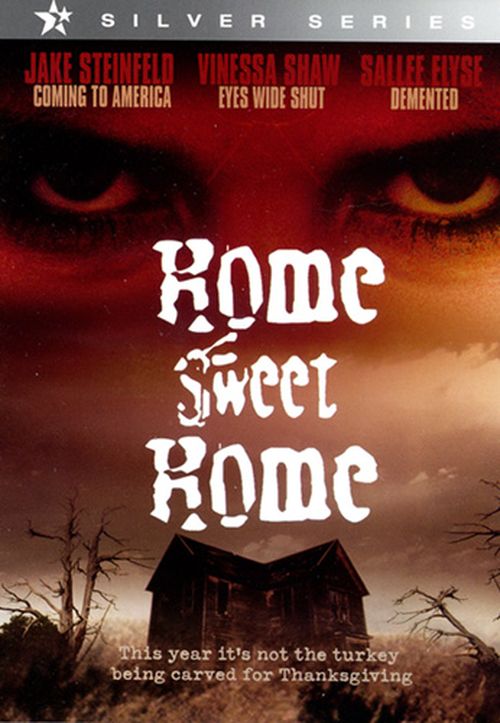 Year: 1981
Duration: 01:23:00
Directed by: Nettie Peña
Actors: Jake Steinfeld, Vinessa Shaw, Peter De Paula
Language: English
Country: USA
Also known as: Slasher in the House
Description: Thanksgiving dinner is going very well for a group of friends until a psycho comes over to have his own celebration.
After escaping the mental hospital he goes on hunting the dinner participants one by one.
More early 80s slasher movie madness! This a real jawdropper, with Jake Steinfield playing a giggling nutter who injects PCP into his tongue and then goes on a killing spree. First splattering a granny across his windshield and then gatecrashing a thanksgiving party and slaughtering the guests one-by-one (all the time laughing maniacally). Includes the most annoying character in all slasher history (a KISS-faced teen who torments the rest of the cast with his portable electric guitar), plus the infamous car boot slaying. Seeing really is believing with this prime slice of slasher cheese! Also has future star Vinessa Shaw's first appearance as an annoying 5 year old little girl.
This movie is a real hoot through and through, bad but never boring, watching Mr. nice positive guy Jake Steinfeld (Body by Jake, Big Brother Jake) acting like a pcp induced psycho slasher with a munchkin giggle kept me amused from start to finish, throw in a cast of dysfunctional family characters that you look forward to getting snuffed out and you got yourself a classic.
The only thing it was missing was a holiday title since it takes place at Thanksgiving and made during the peek of the 80s holiday slasher films.
You should also take notice of actress Sallee Young who played the busty rape victim turned psycho-slasher in Demented (1980) with porn star Harry Reems who himself played a psycho-slasher in 'Forced Entry' (1973)
Screenshots:
Download: