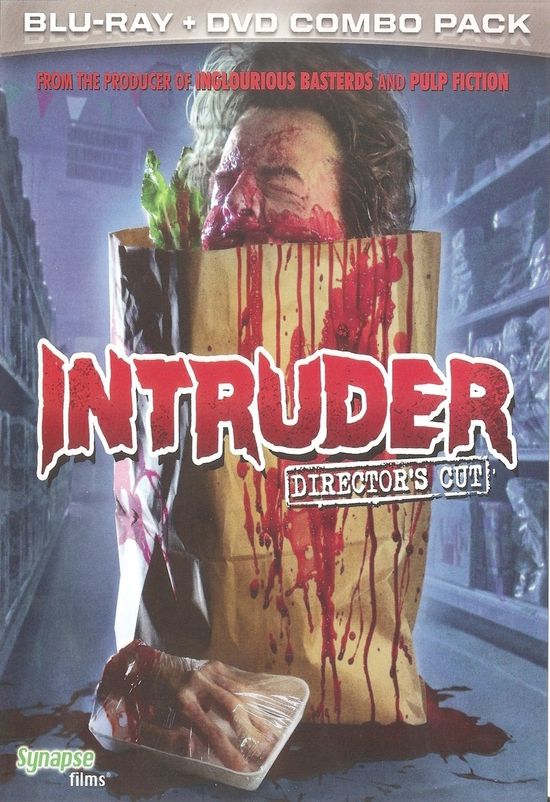 Year: 1989
Duration: 01:23:55
Directed by: Scott Spiegel

Actors: Elisabeth Cox, Renée Estevez, Dan Hicks

Language: English
Country: USA
Also known as: Незваный гость, Bloodnight, El intruso, Intruso en la Noche , Intruz, Nametljivac , Narusitel, Nerve Endings, Night crew, Night crew: the last check out, Night of the intruder, Sto katofli tou tromou, Szaleniec, Teror fora de horas, Terrore senza volto
Description: A former friend supermarket saleswoman came to her before the end of the working day. Young people are arguing, and the guard throws the guy on the street. Supermarket closes, and sellers and storekeepers are on the inventory. Soon they begin to die one after the other in many different ways …
Review: "The Intruder" – a picture from the category of underrated, but at the same time, of course, is definitely noteworthy films. At the time the picture has remained in the shadow of worthless "Nightmare on Elm Street," then it's just the "Wedding Crashers" has a reputation for a long time to really cruel and bloody slasher. In short, the film is a masterpiece!
First I want to say a few words about the slaughter taking place in the film. Here, all at the highest level – all shown in detail, the camera will not turn away, in what is sure to merit a talented operator Fernando Arguelles. All one and a half hours, we will see on the screen a real bloody orgy, as it should be!
Maniac is made just great. He still is dire, to say nothing about the eighties. On this image and now equals many slasher "new wave".
Actors are truly excellent. Believe them. They empathize. This film is notable for the fact that it had the famous film director Sam Raimi, who directed the future Quadrilogy "Spider-Man" and the immortal horror epic "The Evil Dead Trap." Despite the fact that while Raimi was a little-known figure budding film, is very nice to see a familiar face in the film.
Directing gorgeous. In best traditions of famous masterpieces "Burn", "Stranger", "Sleepaway Camp," "Mystery," "Friday the 13th" and others. The director did a good job!
It should be said about a certain part of the detective picture, it's not so easy to guess who the real killer! So, if you do not have enough stress, rest assured – you'll find it here! Suspense is sustained truly superb!
Of course, the film – a masterpiece! These films remain permanently in the history of the genre, and are to this day are equal to the best modern slasher!
Screenshots:
Download: