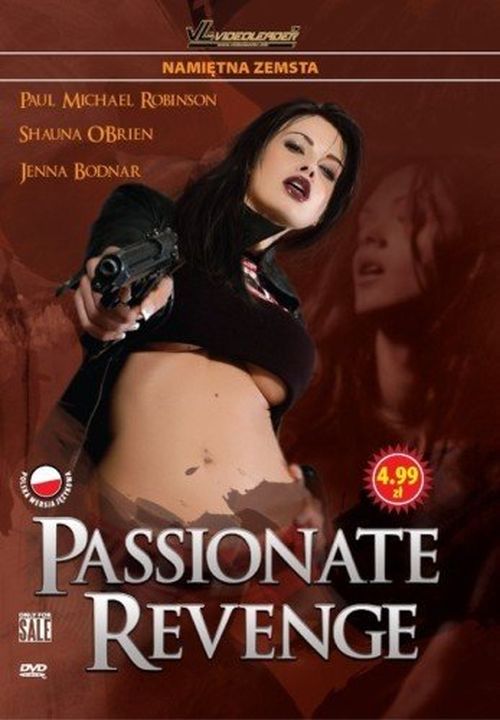 Year: 1996
Duration: 01:25:29
Directed by:  Fred Olen Ray
Actors: Paul Michael Robinson, Shauna O'Brien, Jenna Bodnar
Language: English
Country: USA
Also known as: Innocence Betrayed, Glut der Begierde, Hell Hath No Fury, Passionate Revenge

Description: Alex leaves for a few days by his wife and six-month old son and goes on a mission in new Orleans. There, he met with fantastic beauty Linda and decides to have a little fun. But Linda loved and left her fiance. He shot himself in front of Linda, and Alex, not even saying goodbye, he returned to the family. Linda decides to take revenge and finds a nanny to her son Alex.
Erotic Thriller, which is a continuation of the film "Dear friend" (1995), also representing the genre of light erotica with more or less of the available plot.
Any direct or significant Parallels linking tape with each other, here there, unites them, only the main character, this time finally turned into mad hysterics. Moreover, now, completely insane, not only on sex but also on the murders. However shades trilleri of the explanation added by the creators of this typical structure of erotica (every 15 — 20 minutes someone is exposed), it is still there, just faded shades.
It's impossible not to grin all 32 teeth, when under such a stupid and poorly staged developments, the actors are trying to portray serious expressions, as if they are on the stage of a Broadway theater play performance of a lifetime. All this despite the fact that the movie absolutely no, and to rescatada to the level of some "Basic instinct", he has no inclinations. The proof of this is, as inherently banal idea, and not correctly assembled the cast is led, which stands demonic Sean O'brien, sometimes looks like a transvestite.
And when in the same genre, the Central actress is not able to attract the audience, even while piquant episodes, down the drain, as upeh of the finished product largely depends on it. The situation is partly save Voropaeva performers such as Jenna Bodnar and Kevin Patrick uolls, but they have not so much time as we would like, and what their contribution seems insignificant.
To get more decent level picture could the people behind the scenes, but apparently all of them were on the drum, where they will be released eventually. If Director, writer or any of the producers, have a little bit of imagination, which would replace soulless clichés, then at least the light would appear, tightly crafted movie. Or much can stand in its place, if the authors did not try to pretend that in reserve their creations there, something more than just erotica…
As all know there really is fleeting sex scenes, played out on the background of meaningless conversations. Yes and those boring, tasteless removed and, in a sense, the chaste, so if you need sex acts, do not expect much.
Screenshots
Download