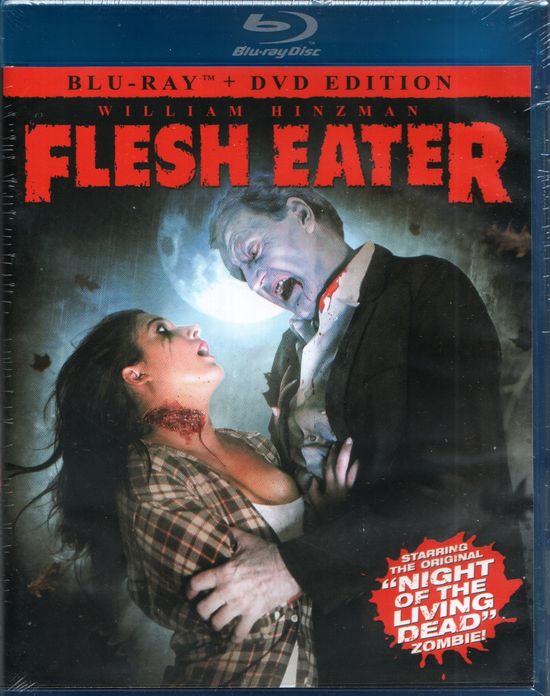 Year: 1988
Duration: 01:32:32
Directed by: S. William Hinzman
Actors: S. William Hinzman, John Mowod and Leslie Ann Wick
Language: English
Country: USA
Also known as: FleshEater: Revenge of the Living Dead, Revenge of the Living Zombies, Zombie Nosh
Description: Large company of young people go to relax and have fun in the woods. At the same time, a farmer uproots the stumps with a tractor and accidentally stumbled on a stone slab. On the stove was written a caution, saying that this plate is better not to touch. Not heeding broken and removing the plate, he found beneath a real living dead body. Looking around and bite the farmer, the corpse went for food. A food revived dead, as you know, are real people, so close and yet tasty teens …
Review: "Flesh Eater. Revenge of the Living Dead "- a film about zombies, but the shot is not the king of horror, George Romero, and the very first zombie in the world – William Scott Hintsmanom or just Bill Hontsmanom. The film, shot in a few days and with a small budget, is pretty good. Of course, the actors are playing poorly, but Bill Hintsman and spooky atmosphere that permeated the entire film, make it a masterpiece. In much the same way as movies Romero. But almost, as you know, does not count.
A group of students go out of town, so relax. Not far from the place where they stopped, the man got rid of the stumps. Under one of them, he noticed a concrete slab on which was engraved warning. Spitting on it all, the man pulled the plate. Under it was a coffin in which lay pale man. At the same moment he opened his eyes and clutched at his throat peasant.
Gray-haired, pale-faced, dressed in his old black suit in which he is terrorized by Judith O `Dee, when she played the role of Barbara in the first film Romero, Bill looks pretty scary. Of course, the fact that it breaks the human flesh hands pierces people with pitchforks and axes chopping, looks pretty funny. But these are small flaws are more than compensated pale mug Hintsmana, atmosphere and plot.
Review #2: William Hintsman (he also directed the film Majorettes) pretty iconic figure for non-mainstream. The fact that he played one of the very first flesh eating zombies that have appeared on television. If anyone remembers, the Romerovskoy "Night of the Living Dead", he played the role of Zhivova corpse, which, at first dine Barbara's brother, and then long been chasing for itself.
He now serves as director of his own movie about the living dead. The film had turned very personal. Cheap special effects and useless actors more than offset a good atmosphere, lots of zombies and continuous action
Screenshots:
Download: