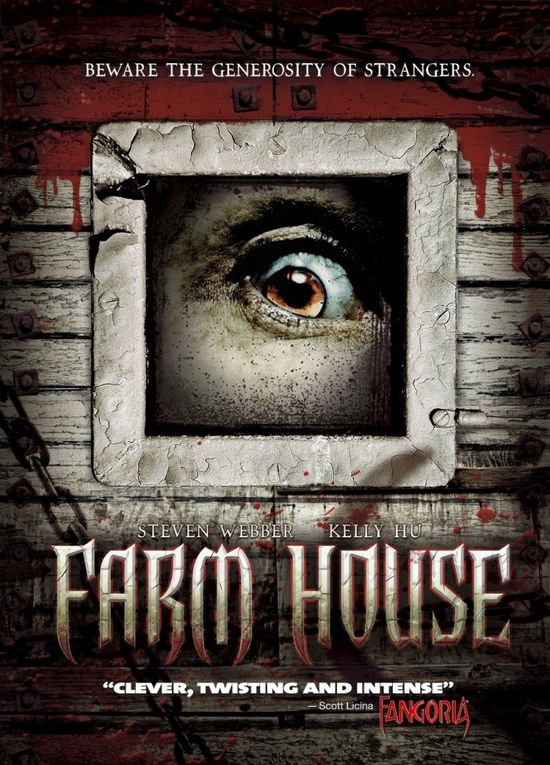 Year: 2008

Duration: 01:35:47
Directed by:  George Bessudo
Actors: Jamie Anne Allman, William Lee Scott and Steven Weber
Language: English
Country: USA
Also known as: 
Description: This is a psychological thriller, which is set in the modern Midwest. We watch as the young couple left their everyday, regular life towards a new beginning. Once stranded in an isolated area "Vineyard Wine" in a terrible wilderness, this pair of lovers forced to reveal the secrets of the past from which they run, and all the while trying to escape from the evil intentions of the town residents.
Review: Farmhouse or rather Vineyard – a thriller with a touch of horror and mystery.
First of all, you notice when watching the film badly delayed. Rather is loose and stretched. It begins with the fact that the young couple leaves the city toward a new life. On the way, they have an accident and have to go to the house of a married couple, the farmers who kindly let characters stay the night. Middle of the night, as always, is that the home – is not simple farmers …
As part of the horror, Farmhouse – a mish-mash of different styles and subgenres. That torture style Saws (float – as simple and elegant!), Then running around on rural land in the style of The Texas Chainsaw Massacre. Plus, the main characters in the past, under strange circumstances had lost a child, which adds a certain mystery and enigma.
Acting work a couple of maniacs – at altitude. Stephen Ueber and gorgeous Kelly Hu – beyond praise. But the main victims of the disappointed, the game just not have any postanyvaniya, yelps, and the fear and anguish in their eyes, no. Also I do not understand, why add to the plot deaf guy. The impression is that the creators have said above, they say, you have enough characters, add someone.
Screenshots:
Download: