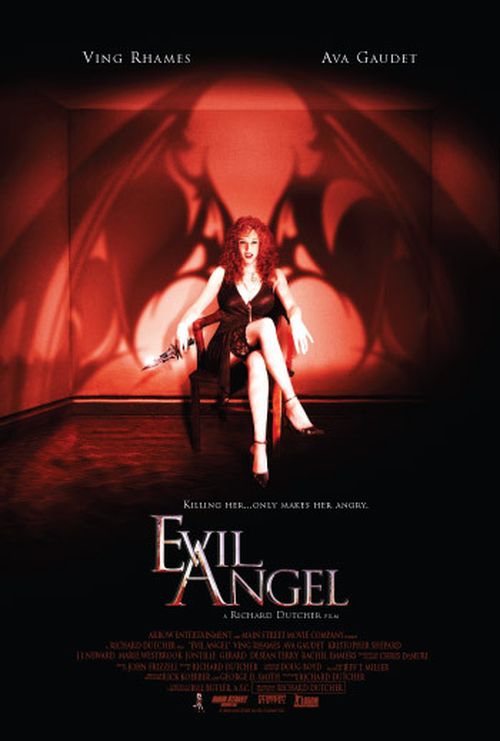 Year: 2009
Duration: 01:58:57
Directed by: Richard Dutcher
Actors: Ving Rhames, Ava Gaudet, Kristopher Shepard, Marie Westbrook
Language: English
Country: USA
Also known as: Evil Angel – Engel des Satans, Satan Rising, L' Ange de Satan
Description: When Lilith, the first wife of Adam disobeyed him, she was banished from the garden of Eden and Adam took his wife with another woman — eve. Angered by this, Lilith decides to take revenge on the children of Adam and eve to the present day. Reborn in the bodies of the dead women with a murderously sexy and seductive looks, Lilith as the first woman of the Earth, proudly claims to be the first serial killer in the world.
There is nothing worse than… revenge of the offended woman. This will probably agree with the creators of the film. The story of a fallen angel looks fabulous on the one hand, the other is very realistic. The embodiment of evil in a truly beautiful woman is able to do unknown things.
Mystical story opens our eyes to the most ordinary things: human vices, which are now, alas, little attention.
I will not elaborate in detail the storyline and what was happening with the characters, I would say generally: the eternal struggle of good and evil in this film shows ambiguous, no loved a happy ending, there is only the truth: the world is vicious and evil cannot be eradicated until it is in ourselves.
"Be really good, and evil will not touch you"
If we talk about the "angel of evil" as the representative of the genre of horror, and I loved it. Often horror movies in General make me laugh, and it really scary, although I think that his goal was not bullying and getting the adrenaline.
Watch stands, if only to admire the handsome Christopher Shepard.
Screenshots
Download