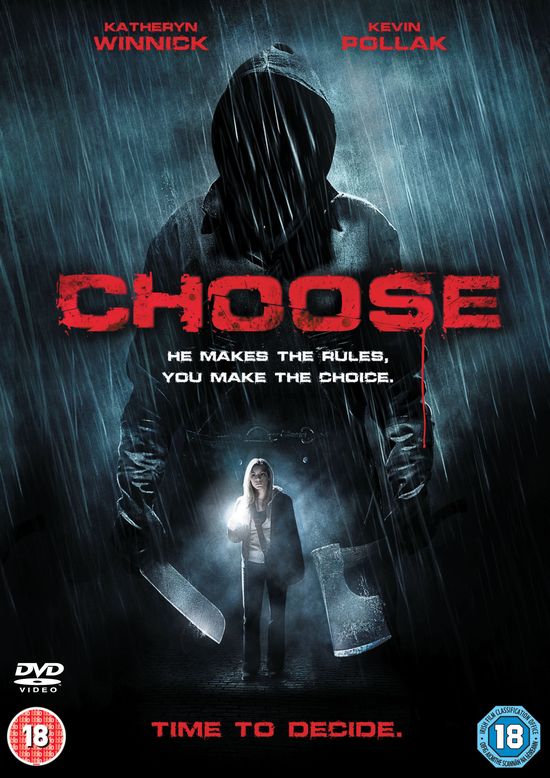 Year: 2010

Duration: 01:22:54
Directed by: Marcus Graves

Actors: Katheryn Winnick, Kevin Pollak, Nicholas Tucci

Language: English
Country: USA
Also known as:Epilogi thanatou
Description: Detective Tom Wagner, is investigating a series of shocking and cruel crimes. Maniac obsessed only he understood the bloody philosophy – it gives the victim the right to choose – who or what she intends to lose forever.
Wagner's daughter, Fiona, examining a suicide note to his mother, where also mentioned about the choose, decides to find the sadist. But unexpectedly, the killer himself makes contact with the girl, and now her email come terrible pictures of his misdeeds with comments …
Review: All probably heard such expressions as "The choice is always." I have this entirely agree, the choice is always there, it is a fact, but it is not always pleasant, with that you really agree with me. The film I liked, perfect plot, actors, great, but there is a big, fat minus, this same idea is not finalized until the end, and the film will be too simple and trite in some scenes, despite the fact that the story is completely new. Many write that the film looks like a saw, it is not so, the saw has a saw, but here we are watching a completely different topic. Very disappointed in the end of the film, where everything fell into place. Final film, even a hundred serial serials interesting than found here. Speak simply and tastefully can not, do not dare, because one would remove much steeper debutant director lacked experience in the genre of thriller, drama, but in general it is not only in the genre, there is no experience in the guy in the movie.
Killer provides a selection of his victims, but in most cases it is unrealistic nada people choose where they already think better kill me than that. I mean the musician who was given the choice, or cutting off fingers or loss of hearing, everything we need to understand that the loss of hearing or fingers, for a musician is worse than death. In most cases, the killer murdered people in what to them was the most important thing in life.
The film is very good and most importantly, what is now a rarity, the film is interesting, first of all let me just mention this.
Screenshots:
Download: