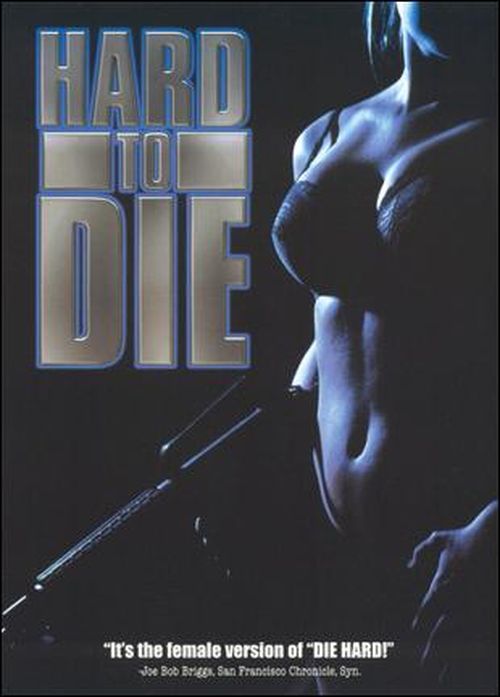 Year: 1990
Duration: 01:23:36
Directed by: Jim Wynorski

Actors: Gail Harris, Karen Mayo-Chandler, Deborah Dutch
Language: English
Country: USA
Also known as: Tower of Terror,Nighty Nightmare II,Sorority House Massacre 3,Misión mortal
Description: Okay, if you're watching a Wynorski flick, you pretty much know what to expect. Lots of tits, lots of cheesy violence and lots and LOTS of dumb dialogue and stupid situations. Is it dumb? Hell yes, but it's never, ever boring. Peter Spellos rules supreme as the creepy Orville Ketchum. I also think that (early 90's version) Gail Harris is one of the hottest women ever.
In a huge skyscraper several young, pretty, and physically gifted girls should the late evening perform some work. Besides them, in the building there are even a couple of people, and when they start one after another bloody murders occur, the number of criminal suspects is gradually declining, but still remains quite sufficient, so that the audience broke his head, trying to guess who is this monster of a maniac.
A great piece of sleazy, bloody, buxomy, cheez!! Lots of girls in lingerie or nothing at all. You'd be hard pressed to find a single frame(slight exageration) of this movie without some big-haired hottie showing off her curves!…….that's a good thing, right??
Review: There is such a director , a wonderful director , surnamed Uaynorski . Suffice it to list the names of some of his films , in order to realize with what we are dealing with a nugget : Sisyastye cops 2 , Body Chemistry 3-4 , Telephone Devil 2 , The Return of Swamp Thing . Enough? By the way, Uaynorski there are no less talented friend – a former wrestler and now a director nugget – Fred Olen Ray. Fred has a track record no less odious projects: Frankenstein in a bikini Girl with the Sex – Ray Eyes , Kid with X-ray eyes , Invisible Daddy, Invisible Mom. By and large, Uaynorski Olen Ray and remove two types of films: stupid crazy cheap banal stamped militants with direct quoting the classics of the genre, and funny stupid crazy cheap stamped banal erotic comedy parodying the classics of the genre. And if the first group of films to watch completely impossible, erotic comedy they are more masterpieces ! These comrades have even prolific film together – " Dinosaur Island ", which I would advise you to see everyone. But the question now is not about him .
" Hard to Die » (Hard to die has the same value as Die Hard (" Die Hard " with Willis ), but to the credit of translators should be noted that the plural here is not simply a banal advertising whim ) a very, very similar to the "Evil cartoons " Olena Ray. Uaynorski But his masterpiece took two years earlier . However , whatever. Both films are great. Uayronovski Yes, and he is not alone – from the" Cheerleader Massacre , " it is not much different .
Screenshots:
Download: