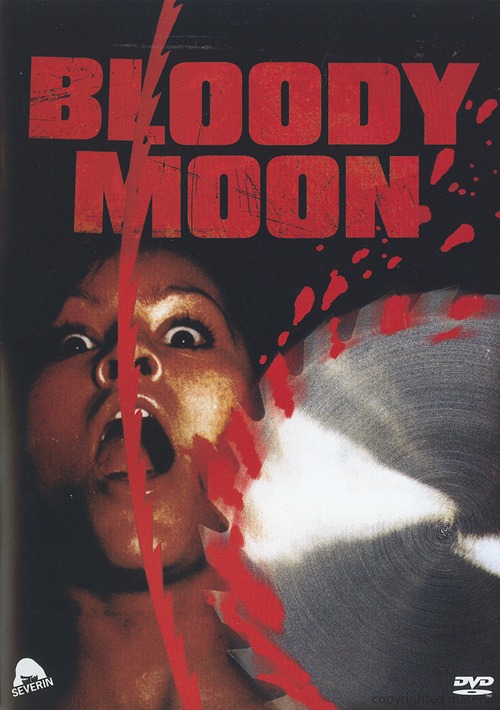 Year: 1981
Duration: 01:25:00
Directed by: Jess Franco
Actors: Olivia Pascal, Christoph Moosbrugger and Nadja Gerganoff
Language: English
Country: West Germany
Also known as: Die Säge des Todes, The Saw of Death, Profonde tenebre, Colegialas violadas, Krwawy ksiezyc, La lune de sang, Matomeno feggari, Sexmord på pigeskolen, Terror y muerte en la universidad, The Bloody Moon Murders
Description: Miguel – a young man with a horribly disfigured face, who raped the girl at the party, and then stabs her with scissors. Man was placed in a psychiatric hospital. Five years later, Miguel goes out to bail to his sister Manuela. On the Spanish resort their family, including wheelchair-bound mother, keep a ​​school for girls. Miguel met with one of the girls named Angela, who really like him. He told about this his sister, but Manuela said that it was his sex drive which provoked a nervous breakdown five years ago. Soon, all friends of Angela began to die one after another in various ways …
Review: Directed Jesus Franco became famous for many things, first it was his peculiar art-house cinema, full of sexual themes such as "Love Letters of Portuguese Nun", "Justine de Sade", "She killed in ecstasy." Franco is also famous as a director of erotic movies. Franco also shot one of the adaptations of "Dracula" with Christopher Lee in the title role, which received quite much popularity. Jesus also made a variety of horror films, including cannibal-movie masterpiece "The White goddess of the cannibals," as well as the "Mansion of the Living Dead", "Oasis of the zombies," and this work – "Blood Moon ".
The film has turned out quite colorful and interesting slasher. In addition, the German slasher is a quite rare thing, except for "Basin" I can't remember anything good. Bright acting, sexy girls, a very entertaining atmosphere of terror and murder have now a fairly high level. It is also a pretty good selection of music for the film, to escalate the situation with the development of the plot, and just beautifully decorated video.
Not without a light nudity, though I am personally expected much more from Franco, especially after the "Justine" and "Letters to Nuns". In "Bloody Moon" murders deserve special attention. Maybe there is not too much of them during the entire movie, but they performed well. With the masters of makeup and visual effects we have been able to realize a terrible bloody spectacle on the screen, and the director took every scene as tense. Methods of murder victims in the film are extremely diverse and they look very original. The acting game is very realistic and believable, the roles are played with a full heart and with respect to the plot.
Screenshots:
Download: