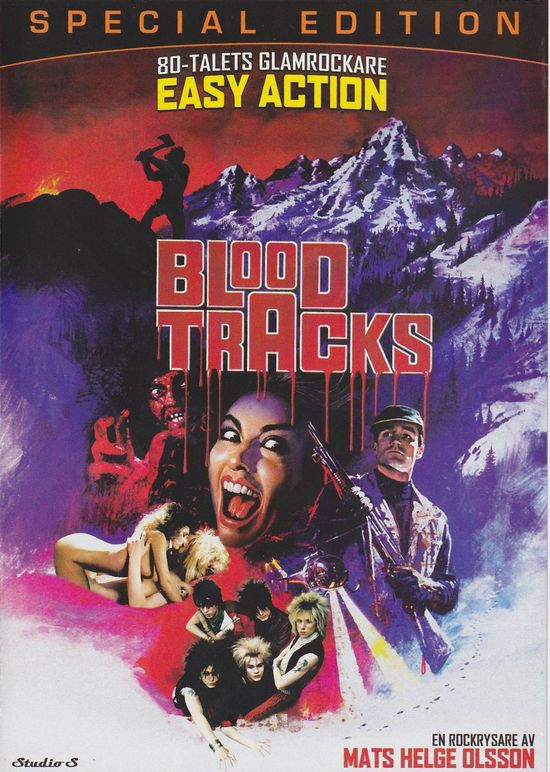 Year: 1985
Duration: 01:24:58
Directed by: Mats Helge, Derek Ford
Actors: Jeff Harding, Michael Fitzpatrick, Naomi Kaneda
Language: English
Country: Sweden, USA
Also known as: Heavy Metal, Shocking Heavy Metal

Description: The story revolves around a Swedish rock band and their groupies shooting a video in the mountains. They get trapped up there by heavy snow. Little do they realise a family of cannibal freaks live in an abandoned factory nearby. They really shouldn't worry though because it takes forever before the freaks actually do anything. In the meantime we get awful dialogue from blonde bimbos complaining about the cold and the pretty boy band doing their hair. There's even an attempt at a make out scene between a member of the band and a groupie but with the long blonde hair and crazy eighties clothes its impossible to tell the guy and the girl apart! In short avoid this film at all costs, it has no redeeming features, and I've seen some crap in my time!
Here is a short youtube clip for you to know what to expect. "This is a clip from the classic Swedish horror flick "Blood Tracks" where Easy Action appeared as the band SOLID GOLD. Easy Action wrote two songs for the film. "Blood Tracks" was never released apart from in the film, and "In The Middle Of Nowhere" that ended up on the bands -86 release "That Makes One", when Zinny had been replaced by Tommy Nilsson. The movie "Blood Tracks" was directed my Mike Jackson, and produced by legendary Swedish filmmaker Mats Helge Olsson":
Review: Being in the mountains shooting video, rock musicians and filmmakers Brigade were cut off from the city avalanche. In addition, it became clear that standing close to an abandoned factory bloodthirsty family lives of hermits.
Screenshots:
Download: