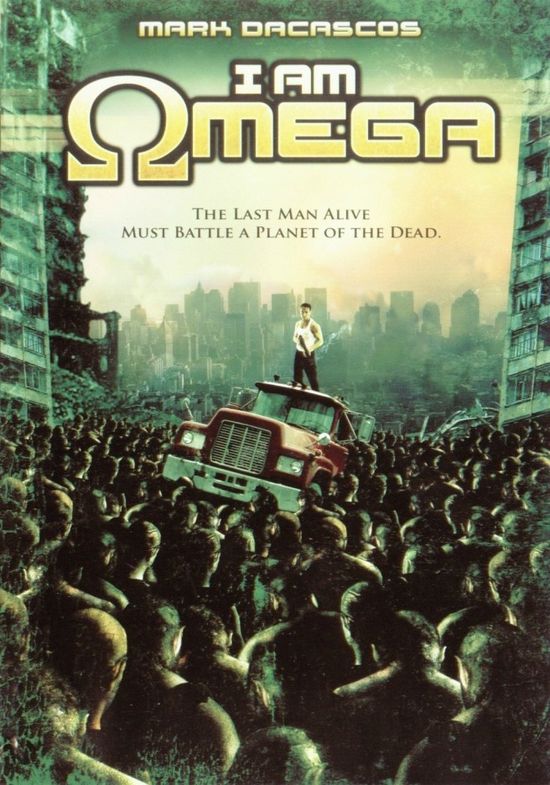 Year: 2007
Duration: 01:30:44
Directed by: Griff Furst
Actors: Mark Dacascos, Geoff Meed, Jennifer Lee Wiggins
Language: English
Country: USA
Also known as:  A Batalha dos Mortos, Ostatni zywy czlowiek
Description: 
The film "I Am Omega" is the mockbuster on the film «I am legend» in 2007. It looks pretty good. The plot is not bad, but in some places not very logical. The actors are quite natural, and the main character takes the mark Dacascos – star militants 90s, as well as a martial arts master. Design of the living dead medium, it is seen that they are played by people in suits and unlike the original film and the book they don't burn in the sun. Shootouts and fights excellent and quite realistic, the main character not jumping on walls and is not just a super weapon, he was just shot from a pistol or gun or when the monsters are very close fighting with fists and feet. Although at one stage was DLNP, where he easily struggled with three bullets in the body.
In General, the movie "I Am Omega" is not bad, is made in the style of old militants, and in itself a rather funny movie. Over many of the scenes you can laugh, which is another advantage. It was filmed by director of 30 Days To Die flick.
About the quality. Large scale in the film there, and explosions is not terribly realistic. The movie is not for the General public, but if your like an old science fiction can and this film show.
Screenshots:
Download: