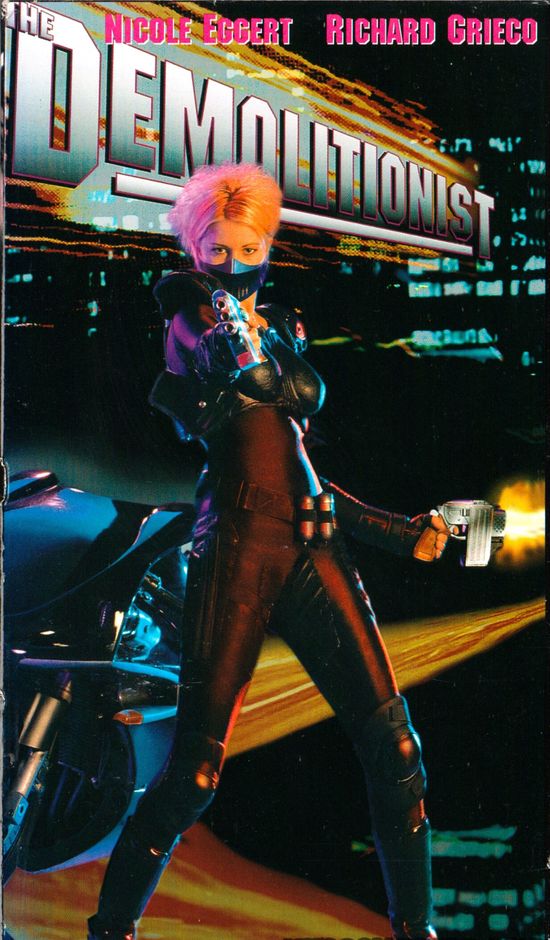 Year: 1995
Duration: 1:33:18
Directed by: Robert Kurtzman
Actors: Nicole Eggert, Bruce Abbot, Susan Tyrrell, Peter Jason, Sarah Douglas, Andras Jones
Language: English
Country: USA
Also known as: Policia de acero, Demolitionist, O katastrofeas, A likvidátor, La demoledora
Description:
The Brothers Burn were sentenced to death in the electric chair because of their bestial murders.
One of the two happens to escape during the execution, the other one dies. Mad Dog Burn returns to his old gang and terrorizes Metro City from now on.
The young policewoman Alyssa is scheduled for him, but she loses her cover and gets killed by Mad Dog.
Her body is still used for the so-called LAZARUS Project. By using a bionic nutrient solution she is finally transformed in a perfect warrior.
So she takes up the fight against Mad Dog. In this form she has no emotion but vindictiveness.
But when on a mission, she brings a child in jeopardy…immediately they switch off LAZARUS.
Alyssa has only a few hours left to get to Mad Dog for the final stretch before she gets switched off too….
Rare shit, shot for a million bucks with a rating of R, which is stupid shooting in cheap action movies, Yes a pair of half-naked strippers in the beginning…
The plot is similar to Robocop. Only instead of Nicole Eggert, who is not herself. Pathetic attempt to add a bit of drama and a love story — did not come to fruition. Absolutely not convincing.
All that you can take from here is an image of Nicole in armor from roller skates with visor and two wrist gun-machine from which it is senseless firing. The way these machines will be further used in the cult game fallout…
Screenshots
Download