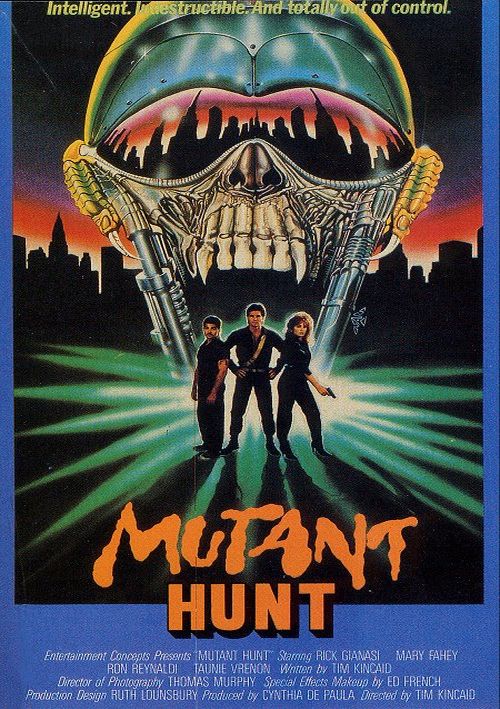 Year: 1987
Duration: 01:13:41
Directed by: Tim Kincaid
Actors: Rick Gianasi, Mary Fahey, Ron Reynaldi
Language: English
Country: USA
Also known as: Matt Riker, Mutant Hunt – O Exterminador de Andróides, Mutant Hunt – O Exterminador de Humanóides, Hunter – metsästäjä, Robot Killer
Description: This is some really weird stuff. Nothing makes sense. My favourite part is the arm-stretching machete sequence early in the film.
It's one of those bad movies that are enjoyable precisely because it's like watching a documentary about a film Mutant Hunt crew and actors that have no talent or skill struggling to make a movie. In that sense it's quite charming and hilarious.
Review: In the future, to help people be created cyborgs. But some of them inexplicably mad and started killing people. Mercenary Matt Riker and his team hunt rebellious cyborgs and trying to figure out what happened to them. As it turned out, the whole thing in particular drugs, turns into a cyborg killing machine.
Screenshots:
Download: