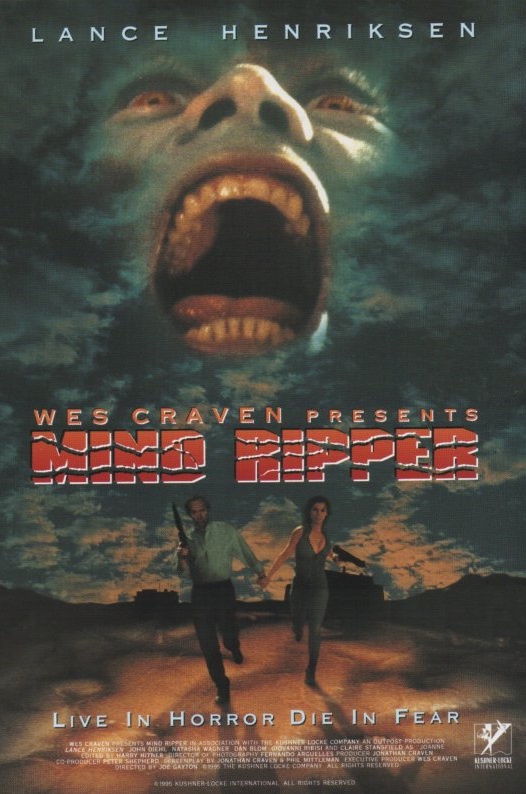 Year: 1995
Duration: 1:31:17
Directed by: Joe Gayton
Actors: Lance Henriksen, Claire Stansfield, John Diehl
Language: English
Country: USA
Also known as: The Outpost, Hills Have Eyes Part 3,

Description: An ultra-secretive bunch of experimenters are working on creating the ultimate superhuman being. At work, in a remote desert outpost, the very secrecy of their location turns out to be their bane, when their experiments go horribly wrong and their creation turns on them. Locked in, they must find a way to survive the darkly comedic situation of a creator being pursued by his creation

In the story, the actions of the film Outpost take place in an underground base, where, and conducted this experiment. In the role of a test were, to my surprise, the corpse found in the desert near the lab. Yeah, this, I believe, plus the movie because it is really quite original, especially for that time, when filming a movie. This very body brought to the lab and decided to experiment, as people experiment did not dare, and no animals. And on that most important day in the lab arrives scientist James Stockton, and for some reason brings with them their children, as if it were an amusement Park. At this point, the experiment is completely falling apart, Guinea corpse comes to life and turns into a violent monster that now, freed from his room, running all over the lab in search of another victim. And why all this happened at precisely the moment when the lab came Stockton? It seems pretty weird.
In my opinion, the movie Mind Ripper was extremely weak and uninteresting. Throwing aside all there dialogues and slow scenes, without which once again has not done, it can be noted that people who were in the lab is very foolish and quickly die. And for some reason even when they stick together and are very cautious, the monster will always catch one and drag or killed. Now, I'll skip to the pros and cons.
In the pros you can drop the idea about the role of the experiment acted as a corpse, though it looks quite light on the background of the rest of the madhouse. Also quite well what the monster is also quite unusual and interesting kills its victims, although in this case there is a drawback, namely — the creators didn't bother to do these scenes bloodier and tougher, it would have looked much more spectacular. Now to the cons. Starting from the idea, dialogue, plot development and the stupid actions of people, about salvation from the monster, to the acting, although lance Henriksen looked quite convincing.
Screenshots
Download